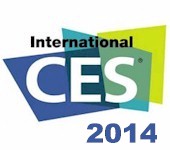 Updated – TP-LINK announced an AC1900 router, Gigabit powerline adapters and other wireless products at CES 2014.
The Archer AC1900 Wireless Dual Band Gigabit router, has the usual set of specs for this router class: Gigabit Ethernet ports, USB 3.0 port for storage sharing, beamforming, guest networks, IPv6 and 1300 Mbps 5 GHz maximum link rate and 600 Mbps 2.4 GHz maximum link rate. There is also a TP-LINK Tether app for router configuration from mobile devices.
The AC1900 router will be available in Q2 at an MSRP of $179.99.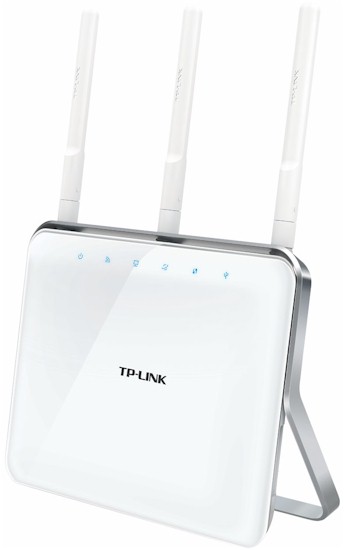 TP-Link Archer AC1900 Router
TP-LINK also announced the EAP320 enterprise-class AC1750 802.11ac Dual Band Wi-Fi access point with Power over Ethernet (PoE). Features include centralized configuration and management, captive portal authentication, automatic channel assignment and rogue AP detection. Starts shippping in Q3. No pricing set.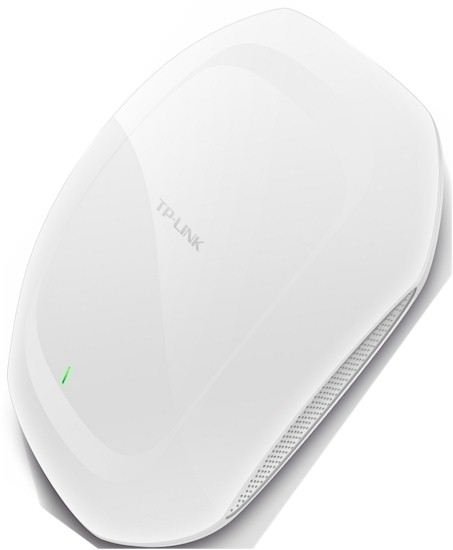 TP-LINK EAP320
For service providers, TP-LINK announced its Pharos Outdoor CPE family consisting of four CPEs (customer router / bridges), two base stations, several external antennas and a centralized management application. All are designed for constructing point-to-point, point-to-multipoint and outdoor WiFi coverage applications.
Pharos uses "MAXtream TDMA Technology" for network robustness and advanced Tx Beamforming technology to improve the quality of long distance wireless connections. Pharos becomes available in Q3 this year. No pricing was announced.
In powerline networking, the company rolled out two new products. The TL-WPA4220KIT includes a HomePlug AV2 500 Mbps powerline adapter and powerline-connected wall-plugged N300 (2.4 GHz) access point. It's aimed at improving home wireless coverage without the throughput hit experienced with wireless-based extenders.
The kit sets up easily with a Wi-Fi Clone button that pairs the Powerline Adapters and copies the wireless network name and password of the connected router. It ships this quarter, value priced at $59.99 MSRP.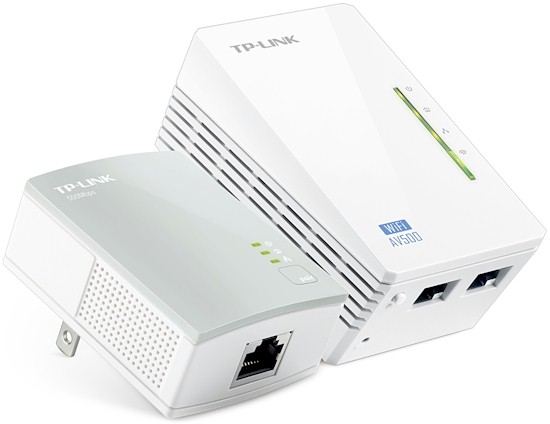 TP-LINK TL-WPA4220KIT
TP-LINK joined TRENDnet in rolling out 1000 Mbps powerline adapters at CES. The TL-PA8010 AV1000 Gigabit Powerline Adapter is a HomePlug AV2 MIMO adapter supporting maximum link rate of 1 Gbps. It ships in Q2, no pricing yet.
Finally, the Cloud Camera connects via N300 class wireless and features integrated sound, motion and PIR sensing to email motion-triggered alerts. The camera supports 720p video and also acts as a wireless extender. TP-LINK's Skylight App sets everything up quick and easy via smartphones and tablets. It ships in Q3. No pricing yet.