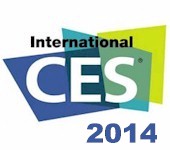 TRENDnet's last CES 2014 announcement is a wireless baby monitor.
The TV-IP743SIC Wireless Baby Monitor is a much simpler product than D-Link's Baby Camera announced on Monday.
The announcement didn't say which wireless class it supports or whether it has an Ethernet jack. But it did spec 5 meter night vision, two-way audio and the ability to email video clips triggered by motion or audio.
The baby cam can be viewed remotely using a free Android or iOS app or any web browser via TRENDnet's free cloud portal. It's coming to a nursery near you in April for $109.99 list.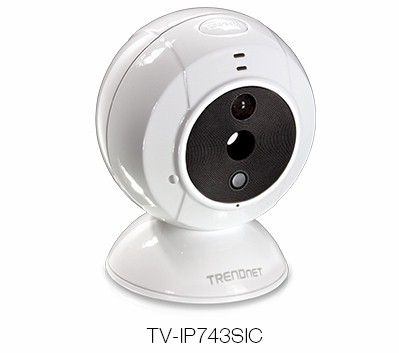 New TRENDnet AV2 500 Mbps Powerline Adapters
To add to TRENDnet's ever-expanding IP camera family, we have the TV-IP762IC HD Wireless Day / Night Cloud Camera and TV-IP862IC HD Wireless Day / Night PTZ Cloud Camera. The specs of both are essentially the same as the AC Cloud cameras announced yesterday, but without 802.11ac radios. Unfortunately, TRENDnet's release didn't say what flavor radios these have. Both start shipping in February at list prices of $114.99 for the stationary model and $204.99 for the PTZ.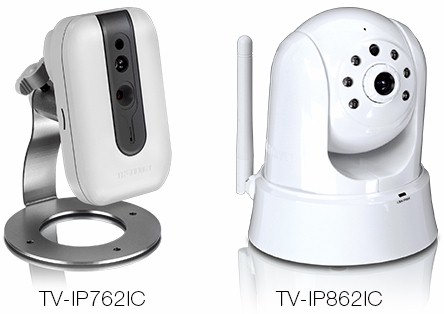 TRENDnet TEW-806UBH AC600 High Gain Wireless USB Adapter