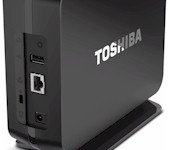 Toshiba has announced a "personal cloud" storage appliance.
Toshiba's Canvio Personal Cloud is a cloud-connected NAS for centralizing storage and access for documents and multimedia files for Windows, Android, iOS and DLNA-enabled devices. MacOS devices are not supported.
The appliance is available in 2 TB and 3 TB capacities and there are no usage fees or subscriptions required. There is a single Ethernet LAN port and one USB 2.0 port for storage expansion.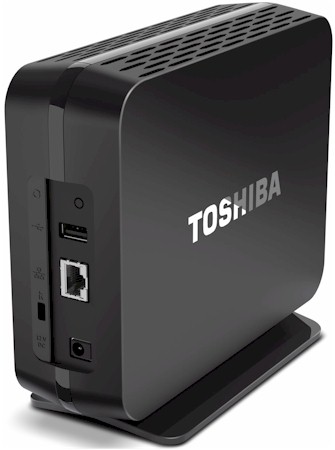 Toshiba Canvio Personal Cloud
The Canvio Personal Cloud will be available next month at MSRPs of $219.99 and $249.99 for the 2 and 3 TB versions, respectively.