Google has rebranded the Android Market as Google play.
Google yesterday announced the transformation of the Android Market into Google play. The revamped format mashes together Android Market, Google Music and the Google eBookstore into one site with more of an emphasis on consumable content than apps.
The company is kicking off the new site by offering a different album, book, video rental and Android app at a special price each day for the next week. The announcement blog post has the details.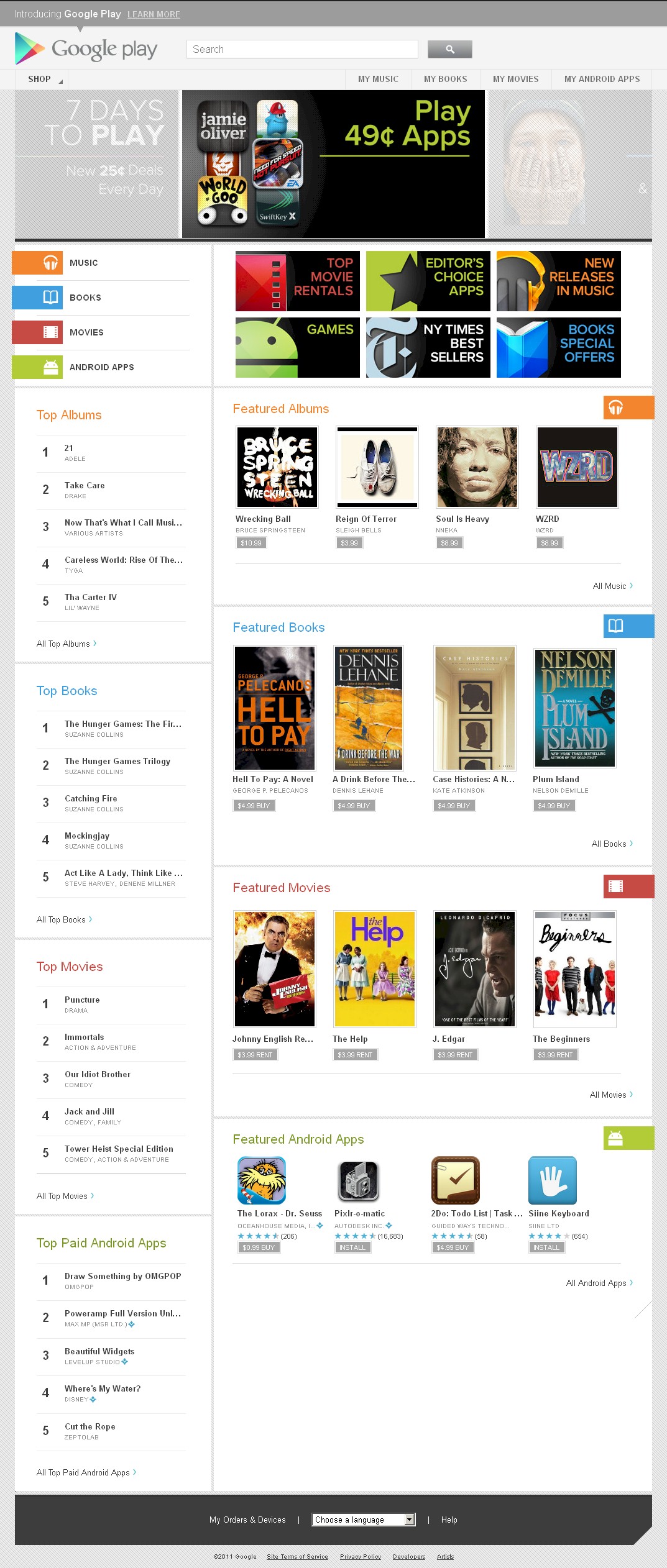 Danny Sullivan's post has more details and some thoughtful commentary.