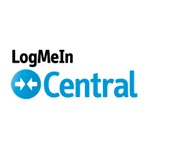 LogMeIn has added anti-virus management features to its Central product.
The new feature of LogMeIn's IT automation and management product enables monitoring and managment of "hundreds of versions" of anti-virus software through a single, centralized interface.
Anti-virus software from Avira, BitDefender, McAfee, Microsoft, Sophos, Symantec and others is supported.
The new AV feature supports verification that anti-virus software is installed and enabled, virus definition version check and update, real-time protection check and remote enable, last full scan time check and full scan initiation and threat log view.
Systems must be running Windows 7/XP/Vista or Windows Server 2003/2008.
New versions of LogMeIn Central featuring the new Anti-Virus Management features are available now. Pricing for LogMeIn Central starts at $399/year for five hosts after a free 30 day trial. The new capabilities are available as a free update to existing LogMeIn Central users. Check LogMeIn's blog post for further details.