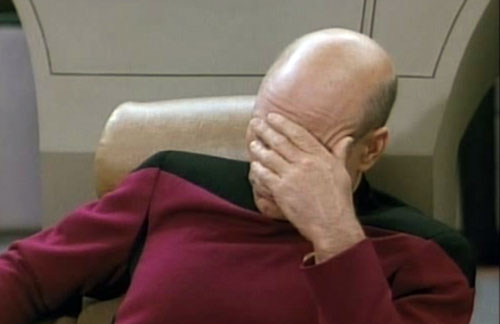 Crashplan? Really?
In my last Day in the Cloud article, I laid out a plan for using Crashplan+ to back up a small business' data. Read the article to see my full thoughts. But overall, it's been working great since I implemented it.
Shortly after the article posted, Code 42 (makers of Crashplan) reached out to gently inform us that Crashplan+ is not licensed for business use. As you might expect, a conversation ensued about the changes, and how they affect business users.
I'm going to ding Code 42 for not communicating this change well enough. Originally, Crashplan+ was a $50 one-time upgrade that licensed your system for commercial use. With the recent changes, Crashplan+ now incorporates the old Crashplan Central subscription model. So Code 42 decided to change Crashplan+ to a subscription model when they combined the two.
The license change was not communicated anywhere on the Crashplan marketing website, or the web store. In order to find the license information, you have to go into the Support website, into the FAQs, and then into the specific Licensing FAQ. That's not terribly user-friendly, and leaves current customers, like my client, with a problem.
Code 42 basically now wants all business users on Crashplan Pro. Even if you're an independent contractor or small-biz owner with one or two computers to back up, this includes you. Code 42 marketing told me they are offering special deals where business users can buy single licenses, and Code 42 will host the server and data for $0.25 per GB per month. Doing that math, 3 TB (my client's current data set) would work out to $750 a month, which is a serious chunk of change, especially with the data growth I'm expecting.
In the next couple of months, Code 42 said it plans to release a new product that sits somewhere between Crashplan+ and Crashplan Pro, since now neither are friendly to small business users. But I don't think Code 42 is really interested in the SMB market or why couldn't the Crashplan+ license change coincide with the new product launch? And why wasn't the current change communicated up-front in the first place?
So where does this leave us? Well I, at least, need a new solution for my client. So I dove back into the products we've already reviewed and checked out their business options. Many of them also charge per GB, a growing trend, but one that doesn't work well for small businesses with large critical data sets.
After reviewing all the options, and some I haven't even reviewed yet (direct Amazon S3 storage), I decided on recommending Backblaze for small business backup. Backblaze was the first review we did here at SCB, and is a favorite backup option for many users. I won't go into detail about Backblaze, as Tim's review covers all the necessary points .
The reason I chose Backblaze is they are the most affordable backup solution for businesses with large data sets ($5 / month for "unlimited" storage). Crashplan still makes the most sense for home users. But until they launch the new business product, I feel SMB users are left out from Code 42's revamped Crashplan lineup.
An important footnote for Backblaze is it ignores, i.e. won't back up, files over 9 GB in size. This means basically every video file my client has will be ignored. So for my particular case (large data set with large files), I'm going to wait and see what Code 42 decides to offer. And at that point I will need to decide if my client stays on Crashplan or if we move to something else. Look for another Day in the Cloud when that happens.
In the meantime, feel free to reach out and let us know what you are using to back up your business files to the cloud.