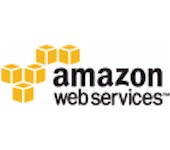 Amazon Web Services has announced a low cost data archiving service.
Amazon Glacier is a low-cost storage service aimed at data backup and archiving with pricing as low as $0.01 per Gigabyte per month. This is less than one tenth the price of Amazon S3, which charges $0.125 / GB / month for the first Terabyte stored.
However, since the service is focused on seldom-accessed storage, frequent access can get expensive. You can retrieve only 5% of your data per month for free. And deleting files less than 90 days old also incurs a charge.
AWS says that Glacier is designed to deliver average annual durability of 99.999999999% for each item stored. It achieves this by automatically replicating all data across multiple facilities and performing ongoing data integrity checks, using redundant data to perform automatic repairs if hardware failure or data corruption is discovered.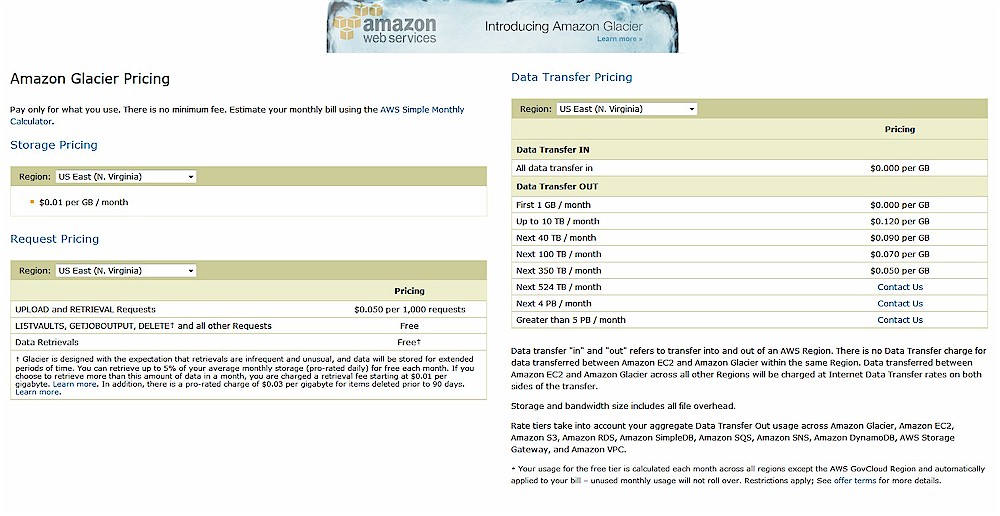 Glacier can be used with AWS Import/Export, which supports data movement using storage devices connecting via eSATA, USB 2.0/3.0 or 2.5"/3.5" SATA drives with capacities up to 16 TB.
The service could be a viable alternative to traditional cloud storage/backup services like Dropbox, Carbonite, etc. for consumer or small business media archiving. Using the AWS Import/Export calculator, importing the contents of a 4 TB SATA drive would cost around $165 and cost $40/month for storage.
Services like Backblaze and Carbonite provide "unlimited" storage for as little as $5/month, but don't provide the option to transfer data using storage devices.
Learn more at the Amazon Glacier site.