Backupify has updated its Google Apps account backup tool and moved it from beta to general release.
Backupify Snapshot enables one-click extraction and download of complete Google Apps accounts. Account data is packed into a standard.ZIP file that can be downloaded to local machines for access or archiving.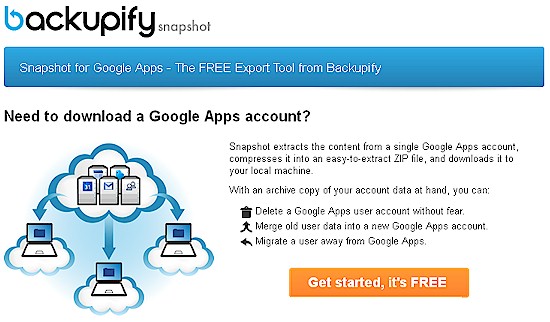 The release version of Snapshot includes large-organization support, a referral feature to earn free download credits, multi-user and batch downloading and Google Checkout integration for a new payment option.
Backupify Snapshot is available now as a standalone service, or to customers of Backupify's Google Apps Backup service. The tool can also be downloaded from the Google Apps Marketplace. Pricing information was not posted on Backupify's website. But TechCrunch reports that users get five free downloads and then must pay $10 per download.