Amazon now has desktop apps for its online storage service.
The Cloud Drive Desktop apps are available for download now in Windows (Vista, 7) and Mac OS (10.6, 10.7) flavors. Although not officially supported, we found the Windows app works on XP SP3, too
The Desktop apps are pretty simple, enabling file and folder uploads via right-click to your Amazon Cloud Drive.
You can also move files/folders to the cloud by drag-and-dropping onto the teeny Cloud Drive icon in the Windows System Tray / Notification Area.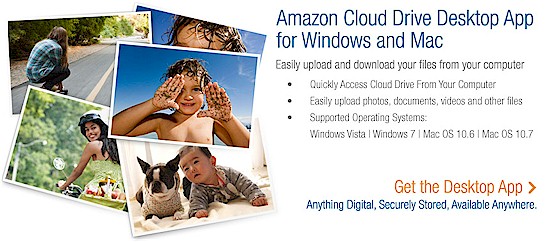 Amazon Cloud Drive Desktop Apps
Before you ask, sadly, folder sync is not available. But you can download the apps now for free for your easy uploading pleasure.