At a glance
Product
SOS Online Backup SOS Online Backup () [Website]
Summary
SOS Online Backup sets up its licensing more like a cloud storage provider. This works for some, but not all cases.
Pros
• Multiple User Interfaces for different skilled users.
• No limit on amount of computers per account.
• Sharing files through email and facebook.
Cons
• Expensive compared to other options.
• No free trial
• Website needs updating and clarification of several points, including security and free trial.
• Small space limit for Home users.
Typical Price: $10
Backup
Exclude

N

Include

Y

Drive selection

N

Folder selection

Y

File type selection

Y

File selection

Y

File size filter

N

Archiving

Y

File versioning (number)
9999
File versioning (days)
9999
File size limit (GB)
9999
Force full backup

N

Auto file type organization

Y

Auto resume

Y

Transfer Backup

N

Bandwidth Control

N

Account Types
Unlimited

N

Free

N

Free Trial

N

Home

Y

Business

Y

Monthly Billed

Y

Yearly Billed

Y

Min. Limit (GB)
50
Max. Limit (GB)
100
Free Space (GB)
0

Restore
Web download

Y

Zip File

Y

DVD

N

Hard Drive

Y

OS
Windows

Y

Mac OS

N

Linux

N
SOS Online Backup is a Windows-only online backup service that tries to distinguish itself in an increasingly crowded marketplace by offering a different pricing structure and user experience.
A common pricing structure in online backup is "unlimited" backup service, with an additional fee for every machine to be backed up. In contrast, SOS Online Backup uses a pricing scheme more in line with cloud storage solutions. Its allows a consumer to back up 5 computers but only charges based on the amount of storage purchased. The user experience can also be customized, depending on your level of technological knowledge, and interest in customizing the service.
There are two levels of storage available: 50 GB and 100 GB. The 50 GB plan is available monthly for $9.95 or yearly for $79.95. The 100 GB plan is available only by yearly subscription for $99.95. A free trial is no longer available. If you decide to cancel your yearly subscription, you must do so within the first 30 days, or risk not getting a refund. This is not immediately apparent on the website and something that SOS Online Backup should state more clearly.
SOS Online Backup also has a Business product, which adds several features on top of those offered with the Home product. The business product includes "On-Change" backup, which backs up files as the software detects changes, and stronger encryption. Business users also have the option to "seed" their backups using a hard drive that SOS Online ships to them; an option also provided by CrashPlan. The customer then ships back the drive once they have loaded all the data they want to store initially. Business users also receive support for SQL and Exchange server backup.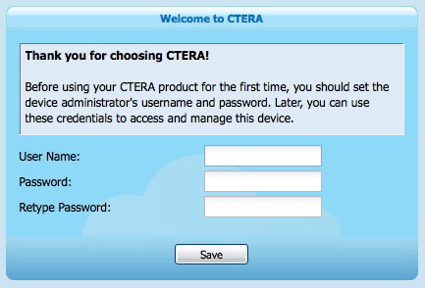 The Initial Login Screen for the client, post installation.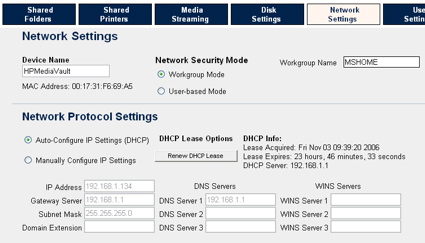 The software can apparently auto-dial a modem which can be useful in certain remote cases.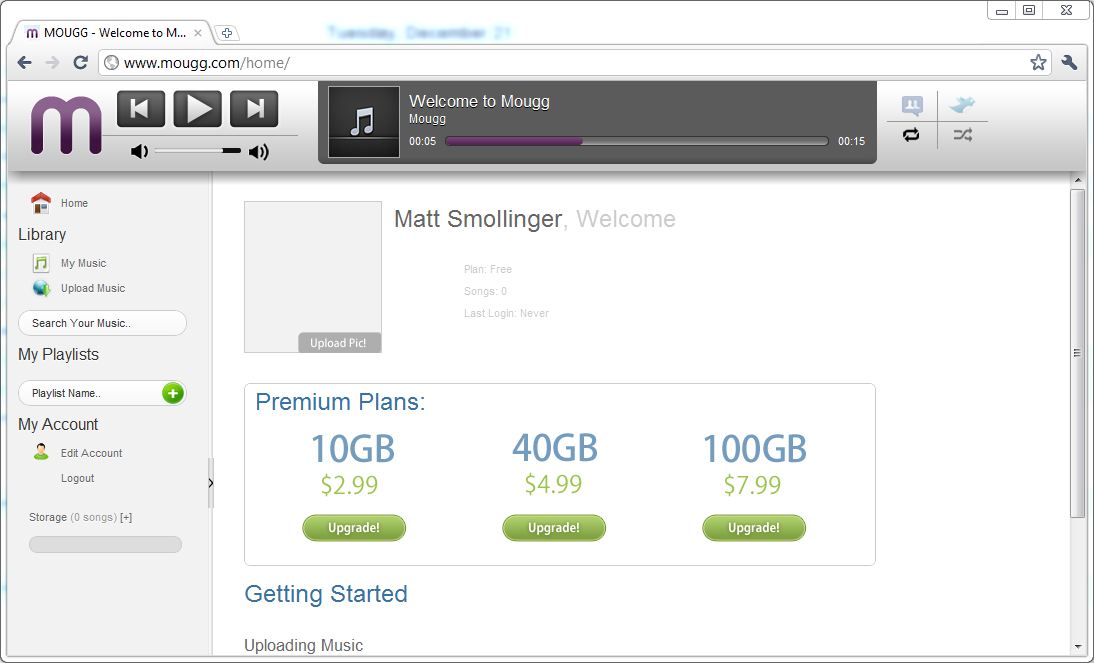 The client "wizard" home screen interface.
The options screen, which defaults to the Protected File Type Filters. This allows you to include or exclude certain file types.
A rather annoying part of the installer is that it still places files on your C drive, regardless of the location you specify in the install.
Different kinds of file caching options.
An option enables the "classic view" of the program, which is slightly harder to follow but offers more information at a glance.
A wizard process walks your through setting up a Physical Media Upload. Why this is separate from a standard backup is unknown.
A feature of SOS is So Simple File Select, which auto-selects certain directories to back up.
The File Scan looks through certain directories and backs up files in them.
You can also manually select what files to scan.
The backup wizard provides a simple 4 step process to set up your backups.
The backup process provides lots of information about what you are currently backing up.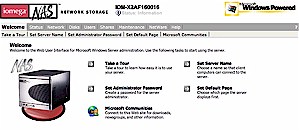 The Web interface is fairly intuitive to use, and provides restoring and sharing capabilities.
The other major difference is the two included user interfaces. By default, the program defaults to a "wizard" interface, which provides the non-technical crowd an easy way to get started using cloud backup. More advanced and experienced users can switch into the Classic mode. Check the Gallery for screen shots of both interfaces.
In my experience, both interfaces provide the same information, but Classic mode might feel a little more comfortable to some, because it uses a standard Windows-style interface. The wizard interface was a little "glitchy" on my fairly vanilla installation of Windows 7. The client didn't always show up in the taskbar, and so I had to Alt-Tab in order to find it on a cluttered desktop.
The backup process is fairly straightforward, especially when using the wizard. Users are provided with a three-step process to select the files they want to backup and the schedule for backing up. Once the files are selected, the backup software runs in the taskbar. I also had several glitches with the taskbar piece, where it would either refuse to open all together or it would cause strange issues with my mouse. These issues did not seem to impact the backup process though, since all my files have continued to find their way up to the cloud without any problems.
A rather unusual feature is that SOS Online Backup Home and Business products allow the user to back up mapped network drives. This is probably offered because it encourages users to use more space and perhaps upgrade to a more expensive plan.
Finally, it's important to note that SOS Online Backup does not provide any bandwidth controls other than some caching options. It reached peak speeds of 10 Mbps on my FiOS 25 / 25 connection. So it could easily swamp lower bandwidth connections.
Restore
Restore occurs either through the web interface or the desktop client. The web interface is intelligent enough to automatically send a zip file when multiple files or folders are selected. The client has the ability to restore files to their original locations whereas the web interface relies on the user to restore files. The Home client can not back up or restore files that are currently open, for example Outlook PST files that are currently in use by Outlook. The Business client allows you to do this, however. Both Home and Business versions can backup and restore files that are open, Outlook PST files, for example. Online documentation mentions this feature only for the Business version. But SOS Online told us that the Home version also supports this feature.
Access, Support, Security
Support
Email

N

Online Ticket

Y

IM / Chat

N

Phone

Y

Knowledge Base

Y

Tutorials

Y

Access
Browser-based file manager

Y

File Permissions

N

Folder Permissions

N

Blackberry

N

iOS

Y

Android

N

Windows Mobile

N
Accessing your files is primarily done through the client interface, although the web interface is simple to use and works well. A feature unique to the web interface is the ability to send links to files to friends or coworkers. This is presented as a feature to handle large files that would normally get rejected when sent via an email attachment.
You can also share files through Facebook, although it is unclear if Facebook will be updated when file is updated, which is similar to other solutions.
It's important to note that while I was finishing up the review, the SOS Online Backup website (www.sosonlinebackup.com) website became unavailable for several minutes. SOS Online Backup does not state a SLA uptime on their website, so that could be mildly unsettling when trying to set up a new account. The access to the restore interface did not go down during the outage.
Mobile access is, for the moment, limited to iPhone users, and the application itself is just a viewer for files and does nothing to back up anything from the phone. Also, it's somewhat poorly built since opening any file requires closing the SOS application and opening Safari to view the files. Having developed a few iPhone applications myself, this process has been unnecessary since version iOS 2.1. So I'm confused as to why SOS continues to support this process.
Security is the same for both the Home and Business products: 256-Bit AES encryption that encrypts files before they are transferred. The files are then transferred over a 128-Bit SSL encrypted connection. Files are stored with 1024-bit AES encryption in redundant data centers in case of an issue at one.
Additionally, users have the option to provide a private password to further encrypt files, which prevents SOS Online Backup personnel from reading the data. This is similar to MozyHome which I reviewed previously. By default, this key is not used. So unlike Mozy, which auto-generates a key for you, you will need to enable this feature to have complete privacy. Of course, you then will have to keep track of the password for restores and future installations.
Support is available primarily through an online ticketing system, which at the time of this review was unavailable. SOS Online Backup provides their phone number publicly, unlike some websites, so it would be possible to call about an issue as well. The video tutorials online are well done, which makes up for the fact that the FAQ reads mostly as a marketing piece.
SOS Online Backup provides all the right features, but fails on the delivery in some key areas. The Wizard process is nice but needs more native integration with Windows. The pricing scheme is expensive compared to Crashplan ( reviewed previously), and doesn't allow you to cancel your subscription after the first 30 days if you've signed up for a yearly subscription. The "Classic" interface is too confusing and not documented very well. I would recommend looking at MozyHome and Crashplan before investing in SOS.