At a glance
Product
Microsoft Windows Live SkyDrive () [Website]
Summary
Skydrive is like a USB drive in the Cloud.
Pros
• Simple and polished user interface
• Tight integration with Office products
• 25 GB of free space
Cons
• 50 MB file size limit
• Overlapping services with Windows Live Mesh
• No true mobile integration
Typical Price: $0
Features
Private Sharing

Y

Share Groups

N

Backup

N

Search

Y

Syncing

Y

File versioning (number)

?

File versioning (days)

?

File size limit (GB)
1

Account Types
Unlimited

N

Free

Y

Free Trial

N

Home

N

Business

N

Monthly Billed

N

Yearly Billed

N

Min. Limit (GB)
25
Max. Limit (GB)
25
Free space (GB)
25

OS
Windows

Y

Mac OS

Y

Linux

Y
Skydrive, along with the rest of the Live services is Microsoft's response to Google's Docs products. Microsoft's offering, however, has a few tricks up its sleeve, such as Silverlight integration, which gives a more fluid browser experience on both Mac and Windows platforms.
Skydrive is not heavily marketed by Microsoft, and has a very close relative that has recently come into the spotlight: Windows Live Mesh.
Windows Live Mesh provides an experience similar to Dropbox when it comes to synchronizing files and folders between different computers. However, Windows Live Mesh provides only 5 GB of storage.
Skydrive is appropriately named: it's best thought of as a USB drive hosted by Microsoft. Skydrive gives users access to 25 GB of storage, which was upgraded from 5 GB last year. This space can be used to store photos, music, documents, and general files.
Microsoft Office integration is a nice feature, with integration all the way back to Office 2003. Integration with Office 2010 is much improved though, with the option to save files directly in Skydrive. Skydrive is also the storage mechanism of choice for storing Office Live documents, and the tight integration almost blurs those two services together.
Unlike Google's services, there is no paid version of SkyDrive. But that's fine by me, as the service works well and as advertised.
One of Skydrive's quirks is its limit of 50 MB file sizes. This is paltry compared to services like Dropbox, which places no size limit on file uploads. Skydrive's relatively small limit could be due to the fact that Microsoft is still playing catch-up due to its recent increase of storage limits, to remain competitive with other services from competitors like Dropbox and Google.
Skydrive does not place an emphasis on being the "swiss army knife" of cloud storage, but instead focuses on providing a good user experience. Its use of Silverlight to provide decent uploading and file management helps to sweeten the user experience. Silverlight is often lost in the shadow of Adobe's Flash. But Microsoft's platform performs much better on my Mac, and helped provide a better user experience.
Microsoft's mobile "integration" is through a mobile version of Skydrive's website. I've yet to get my hands on a Windows Mobile 7 device. But my guess would be Skydrive is going to play a role in providing additional storage space to mobile users.
On my iPhone, Skydrive's mobile service is adequate, although it's basically a view-only experience. I could see this being useful for viewing photo albums, which is convenient since Skydrive provides integration with HP's Snapfish service for printing photos hosted by Skydrive.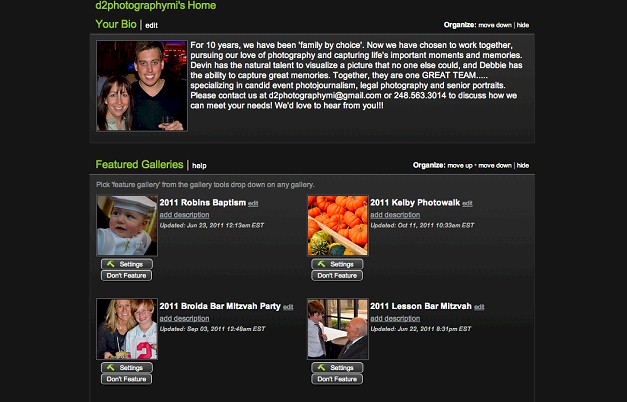 Skydrive's Homepage
Using Silverlight Drag and Drop for Adding Files.
Uploading files is a smooth process.
Adding an Office Live document is equally simple.
The interface is the standard Office Live interface when editing a document.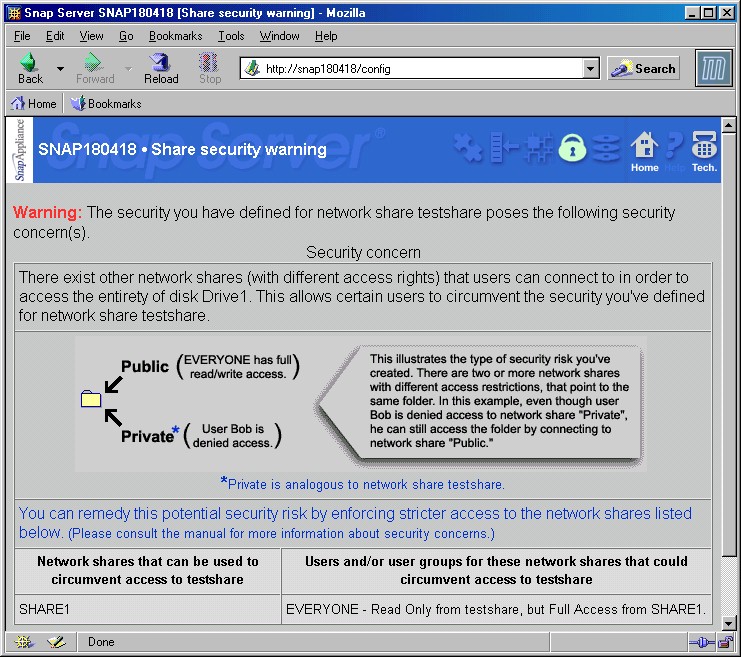 Office 2003 displays a warning when opening a file from Skydrive.
Word 2003's uses a.NET sign-in to edit Skydrive Documents.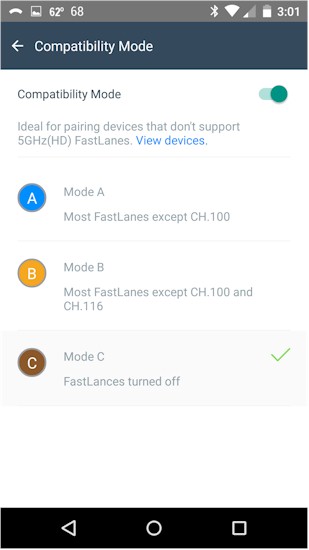 Compatibility mode is enabled once you save from an older version of Word.
Sending links from Skydrive is easy as well.
Synced storage happens through Microsoft Live Mesh services.
Skydrive allows you to print photos through HP's Snapfish service.
Installing Silverlight for Mac gives the same Skydrive experience on OS X.
Access, Support, Security
Support
Email

N

Online Ticket

N

IM / Chat

N

Phone

N

Knowledge Base

Y

Tutorials

Y

Access
Browser-based file manager

Y

FTP

N

Email link

Y

Blackberry

Y

iOS

Y

Android

Y

Windows Mobile

Y
Skydrive provides access only through its website, which is accessible using any web browser. Although Silverlight is the preferred method for managing files, there is a basic interface as well.
Users can email links through the interface and optionally require the recipient to log into Windows Live to view the file, which provides a small amount of security.
Microsoft has taken a Google-style approach to support, which basically means there is little to none. There are some basic guides when a user first logs in, and a FAQ which doesn't have much content. Even so, the interface is simple and polished, and I had no issues navigating it quickly and easily.
Skydrive is first and foremost a holding place for files. Microsoft does not provide any level of encryption other than a standard SSL connection to encrypt files as they pass through the Internet to Microsoft's servers. For this reason, I would not recommend storing any files you might think are sensitive to prying eyes. Skydrive does provide the file owner with the ability to grant write access to specific users who can access the file, however.