A new Product Finder feature makes it easier than ever to compare performance of only the products you're interested in.
We've added checkboxes to the Performance section of the Router, NAS and Wireless product Finders as shown in the screenshot below.
These checkboxes allow you to select products of interest across multiple Finder pages and with whatever filters and sorts you need to narrow your search.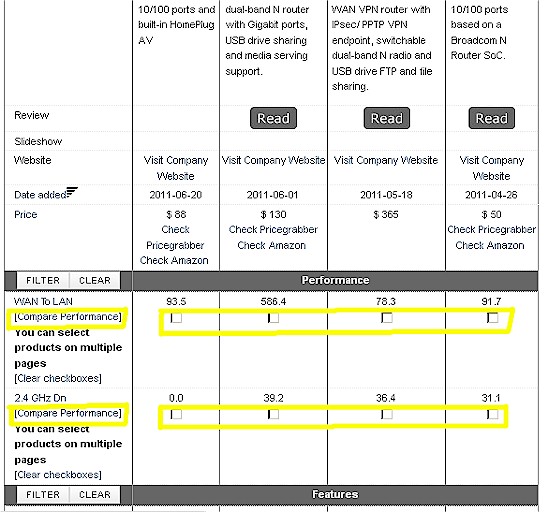 Once you have selected the products you want, clicking on the [Compare Performance] link will generate a custom Performance chart view that shows only those products. This custom view (example below) then allows you to select any benchmark for further comparison.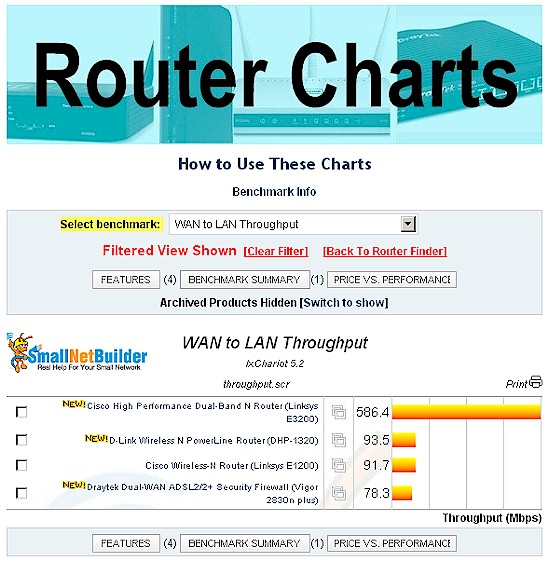 We hope you enjoy the new feature!