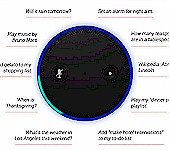 Amazon has unveiled something that could be the neatest or creepiest thing you can buy.
You can think of Amazon Echo as a Siri or Cortana clone embodied in a Wi-Fi connected, AC powered box, er, column instead of a smartphone.
The always-on Echo is powered by Amazon Web Services and is described as "always getting smarter", adpating to speech patterns, vocabulary, and personal preferences. An array of seven microphones use far-field technology to pick up voices at normal levels anywhere in a typical home-sized room.
Echo is said to only "listen" when woken up by the key phrase "Alexa". But there is also a microphone off button for the suspicious and an "action" button for manual wake-up.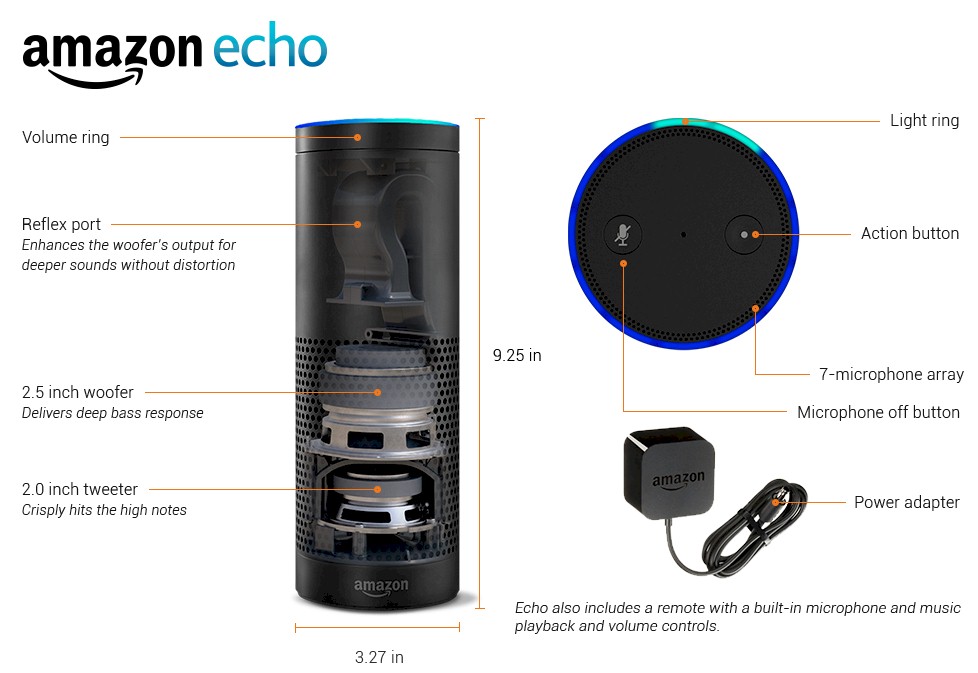 Amazon Echo
The promotional video is cloying, but does a good job of illustrating Amazon's vision of how Echo will become one of your family. Oddly, none of the examples, which include asking Echo to play music, provide word spelling, tell jokes and rattle off a personal wake-up news summary, include ordering something from Amazon. But there is a "shopping list" function…
Echo includes Wi-Fi and Bluetooth radios and works with companion iOS, Android and Fire OS apps as well as any web browser.
If you want one, you need to ask for an invitation at the Echo site. If you're selected sometime in the "coming weeks" you'll get to pay $199 or only $99 if you're an Amazon Prime member.