The TS-639 Pro Turbo NAS is essentially a six-bay version of its TS-509 Pro. It is powered by an Intel 1.6 GHz CPU and has 1 GB of DDR2 RAM, dual gigabit Ethernet LAN and two eSATA ports for storage expansion.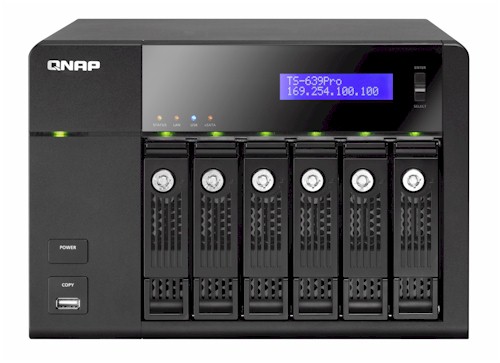 It supports all the 509 Pro's storage modes including RAID 0/ 1/ 5/ 6/ 5+Spare, JBOD, online RAID capacity expansion and online RAID level migration. It also acts as an iSCSI target for SAN use.
Other features include encrypted rsync, full LAMP web serving, media and print servers and NFS, AFP and SMB/CIFS network filesystems.
The TS-639 Pro is available now at an MSRP of $1099.