Breaking news has never really been our thing on SmallNetBuilder and that's not going to change. But the folks who frequent our discussion forums site, SNBForums.com, often like to weigh in on what's happening in the world of consumer networking (and beyond). So we have made some changes to make that easier.
Going forward, news will be posted on SNBForums.com, where you can also discuss each story posted. The front page of the site has also been reworked to feature news stories and other notable posts.
If you've never visited SNBForums, now's a good time to go and check things out. We hope you like the changes.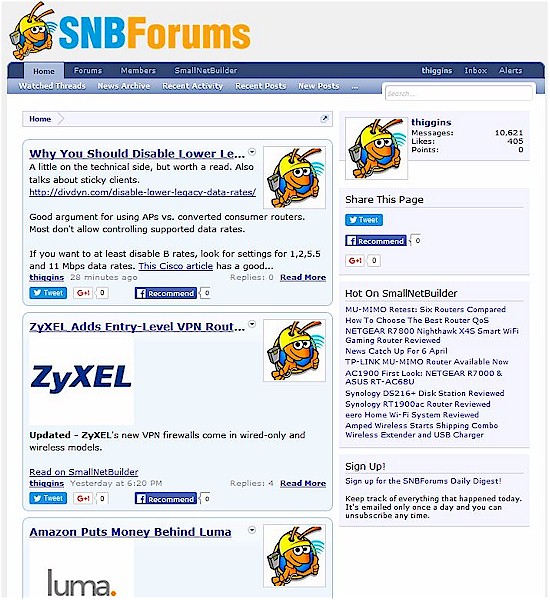 SNBForums