We're back from vacation. So here are a few stories we were too busy relaxing to post.
Quirky Files for Chapter 11
On Tuesday, crowdsourced startup Quirky announced it filed for bankruptcy. It also said it will sell "certain assets" of its Wink subsidiary to Flextronics International USA Inc. for $15 million.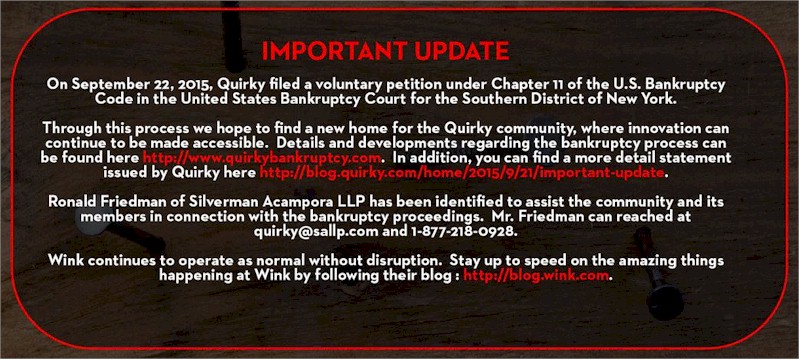 Quirky Bankruptcy Notice
QNAP SAS Rackmount
QNAP unveiled its TVS-ECx80U-SAS-RP series NAS, a 12Gbps, SAS-enabled, 40GbE-ready, Intel Xeon Quad-core beast.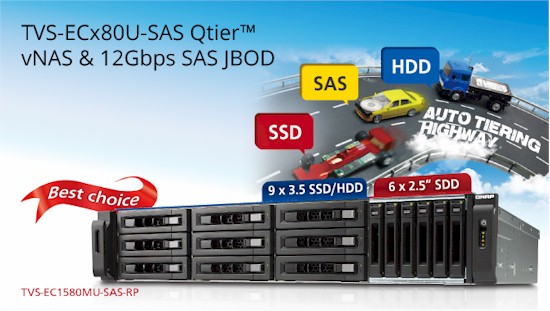 QNAP TVS-ECx80U-SAS
Amazon Echo Now Supports Insteon
Amazon's march to voice-activated home automation dominance continued with the announcement that its Echo now works with Insteon's Hub and associated light and appliance controllers.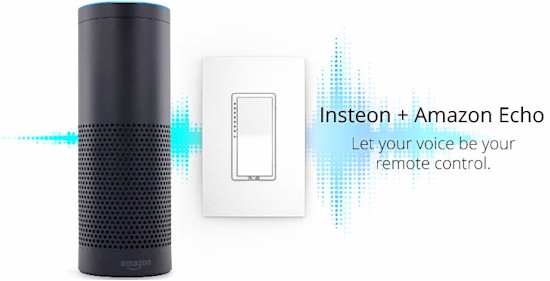 Insteon + Amazon Echo