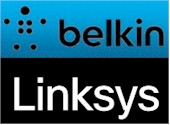 Belkin announced that it has completed its acquisition of Linksys.
The buyout was announced in January.
Today's announcement didn't contain any surprises and essentially repeated what was revealed in January. Belkin intends to maintain separate Belkin and Linksys product lines, even keeping standalone Linksys product and support websites.
New Linksys products announced at CES should be rolling out in the coming weeks.