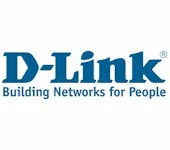 D-Link is now letting you evaluate more of its business-class networking gear for free.
D-Link's expanded evaluation program provides 30 day free evaluation of D-Link business grade managed switches, WLAN and storage solutions for U.S. customers. The previous program applied only to managed switches.
Buyers must apply online via this form, which has not been updated to reflect that the program applies to any D-Link business-grade product.

D-Link also announced the launch of its business-to-business blog and the availability of a free Ethernet Reference Guide poster.