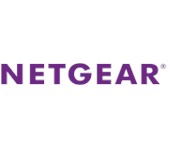 NETGEAR announced new small business switching, wireless controller and NAS products.
The M6100 ProSAFE LAN Access and Aggregation Chassis. The base chassis supports a broad family of Gigabit and 10 Gigabit switch, power supply and PoE modules that can pack up to 144 Gigabit or 72 10 Gigabit ports into a 4U form-factor.
The chassis has 1.4 Tbps total routing/switching capacity with up to 1,071 Mpps intra-blade throughput and 480 Gbps distributed inter-module fabric.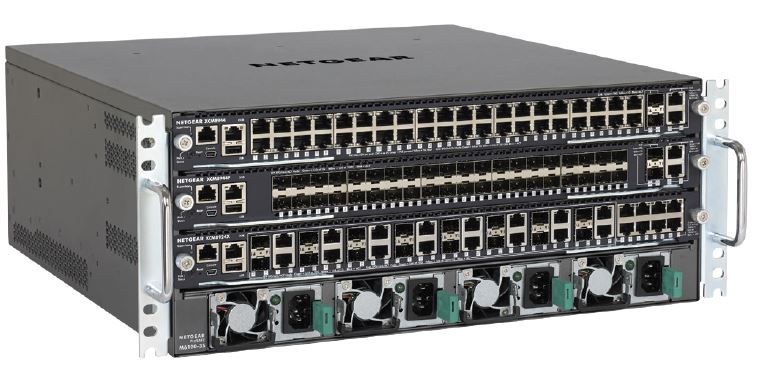 NETGEAR ProSAFE M6100 Managed Switch Chassis
The ProSAFE M6100 Starter Kit (XCM8903SK-10000S) lists for $7,990 and includes the chassis, one switching "blade" supporting 40x1G + 4x10G ports, PoE+ daughter card, power supply, fan tray, rackmount kit and rails. It is shipping now and is covered by a limited lifetime warranty.
Next up is the ProSAFE WC9500 Wireless Controller, which supports up to 200 NETGEAR ProSHARE APs. Three can be stacked to control up to 600 APs and "several thousand" concurrent clients.
Features include fast access point discovery, Layer 2 and Layer 3 fast roaming, captive portal for guest access, dynamic RF management in dense environments and ability to control 802.11ac ProSAFE APs as they become available.
The controller is covered by a limited lifetime warranty and lists for $5,999, with AP licensing in 10 AP increments ($1056 MSRP). It is available now.

NETGEAR ProSAFE WC9500 Premium Wireless Controller
Rounding out the announced trio is the ReadyNAS 3130 that runs on a 1.7 GHz dual-core Intel C2338 Atom backed by 2 GB of ECC RAM. Four bays support hot-swappable 2.5" or 3.5" solid state or hard drives. Ports include four aggregatable Gigabit Ethernet, two eSATA, one USB 2.0 and two USB 3.0.
It runs ReadyNAS OS 6.2 with a strong set of business features including unlimited volume shapshots, iSCSI thin provisioning and cloud-managed replication.
The ReadyNAS 3130 is available now in diskless (RN3130 – $1,499 MSRP) and diskful configurations (RN31342E – 4 x 2 TB ). Both are backed by a 5 year limited warranty.

ReadyNAS 3130 NAS