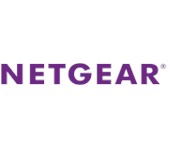 NETGEAR is trying to lure app developers for its routers and NASes with a chance to win $1,000,000.
The company's Million Dollar App Contest launched yesterday to "encourage" U.S. (only) software developers to create apps for NETGEAR's genie+ marketplace.
The top three app developers will win a trip to Las Vegas and the winner of the contest will also receive $10,000 with a chance to win the $1,000,000 40-year annuity grand prize (void in MD, CO, VT and PR and where prohibited or restricted by law) during the 2014 International Consumer Electronics Show (CES). Participants will also earn revenue by monetizing their apps through the NETGEAR genie+ marketplace.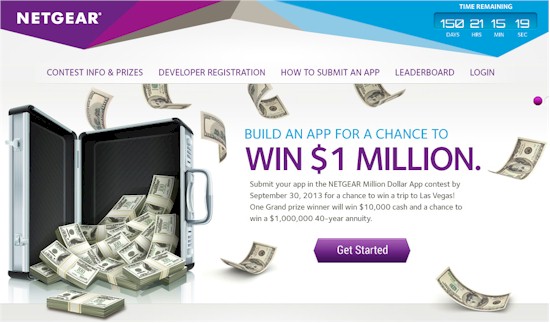 NETGEAR Million Dollar App Contest
The registration period and the deadline for submitting apps for the NETGEAR Million Dollar App Contest ends at midnight on September 30, 2013.
Submissions may be any kind of software application developed using the NETGEAR Smart Network Software Development Kit (SDK), be it for the web, a personal computer, or a mobile handheld device. Apps can fall into a wide range of market segments, such as business productivity; gaming; health; home energy; home monitoring; media (music and video); network management; network security; storage (backup and file sharing); printing; and support for both tech and non-tech services.
A judging panel of industry experts will score the apps based on criteria in five categories of equal importance: (1) ease of use; (2) features and functions; (3) originality; (4) indispensability; and (5) integration of hardware. Full contest details and official rules and restrictions are described on the NETGEAR Million Dollar App Contest website (www.netgearappcontest.com).
To register as a NETGEAR developer, please visit http://developer.netgear.com and connect on Twitter (@NETGEARDev).
NETGEAR will also be trolling for talent in booth 401 at the Android Developer Conference (AnDevCon) in Boston from May 28-31.