NAS Ranker Changes
Users told us that our method of ranking NASes by processor class made it difficult to use the tool. It also isn't the way most people shop for NASes. So we've made some changes.
We have removed processor class from the ranking algorithm. So all NASes are now ranked based purely on performance. This means NASes with more powerful processors are at the top and lesser powered products rank lower. We haven't changed any of the benchmarks that go into the ranking. They're all the same as described in the original NAS Ranker introduction.
This makes for one big pile, however, so we have tweaked the NAS Ranker view so that you can filter the ranking results by number of drives and also by processor class.
Here's the new NAS Ranker view with filters at their defaults.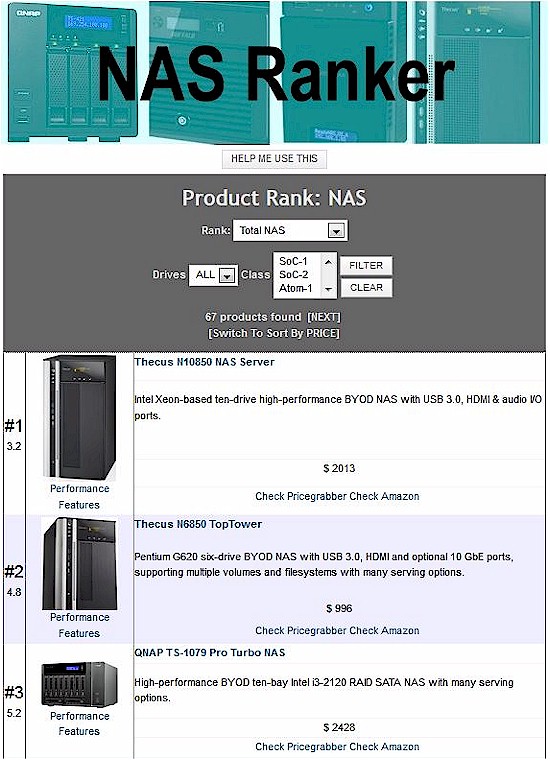 New NAS Ranker Default View
And the view filtered to show only two-bay products.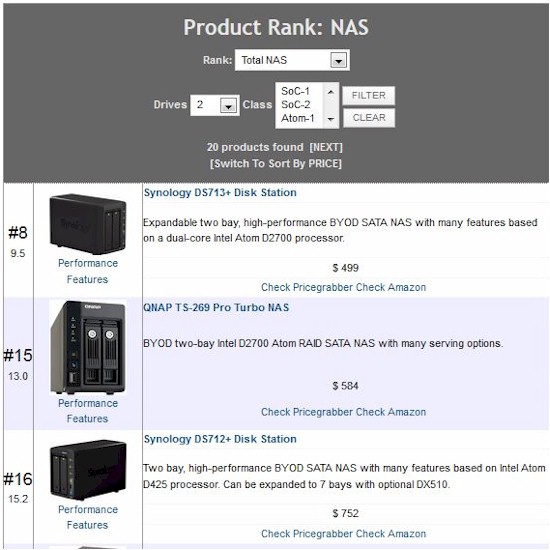 New NAS Ranker – Filtered- 2 drives
And now filtered for two bays and single core SoC processors.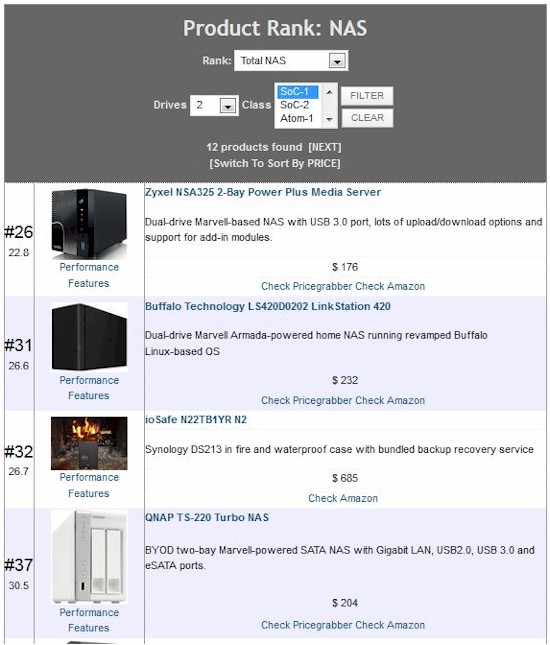 New NAS Ranker – Filtered- 2 drives, single core SoC
Since price is important, we have added the ability to sort any rank view by Price. Here's the same filtered view sorted by Low to High Price. You just click the [Sort By PRICE High To Low] link to sort the other way.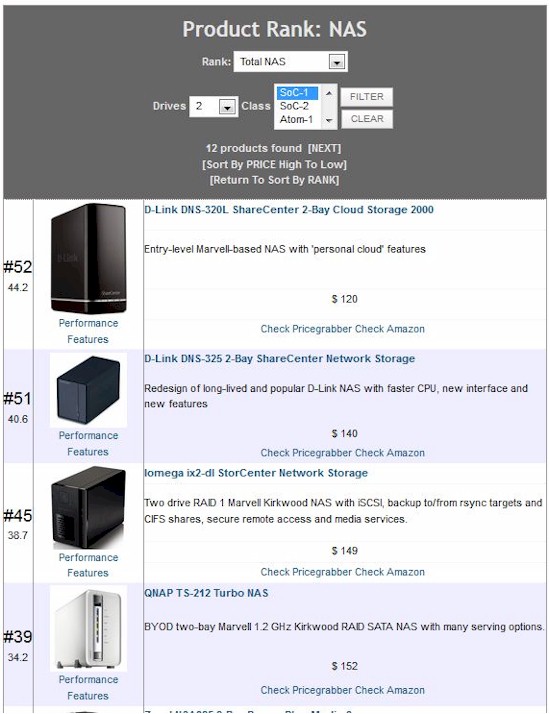 New NAS Ranker – Filtered- 2 drives, single core SoC
NAS Chart Changes
The NAS Ranker changes make it more similar to the way the NAS Charts have worked, which by default show all products sorted by high-to-low performance in the selected benchmark as shown below.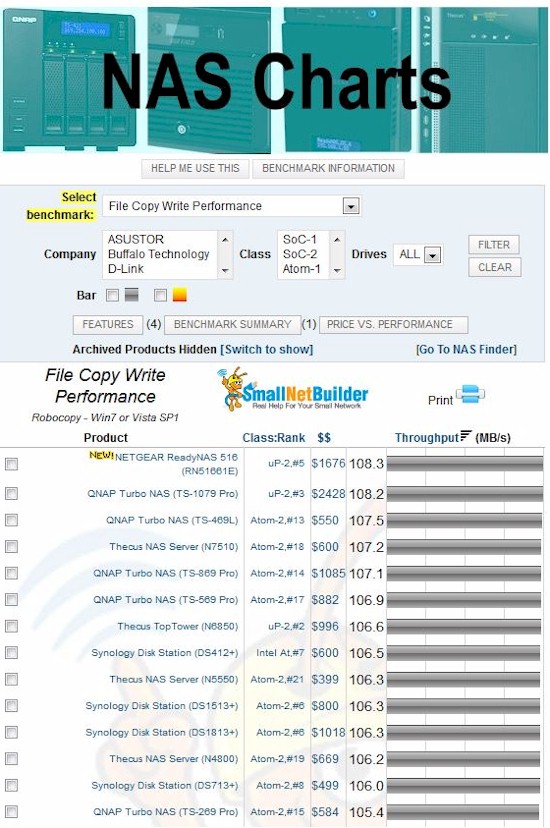 New NAS Chart – default view
The same Class and Drive filters are still there along with Company and Bar color. But you can now sort the view by Class and Price ($$) in addition to performance (Throughput). Just click on the Class:Rank or $$ column titles as desired.
Here's the unfiltered default view below, sorted by low to high price. As you might expect, the single-core SoC products are at the top of the sort. Of course, you can also apply any of the filters and sort those views, too.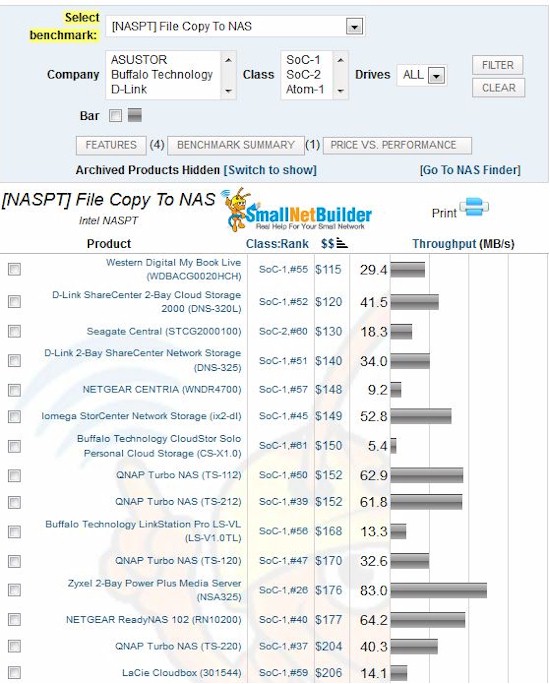 New NAS Chart – Price sort low to high
These new chart sort options are available in the Router, Wireless and Powerline Charts, too.
We hope you like the changes. Be sure to let us know what you think either via the Forums or just by dropping us a line.