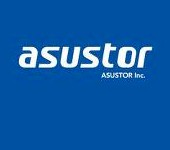 ASUSTOR has opened the beta for its ADM 2.1 NAS operating system.
ADM (ASUSTOR Data Master) 2.1 Beta covers all ASUSTOR's NAS series including Series, 2, 3 and 6, expanding the core feature set and adding new apps.
New Core Features include:
File Explorer with thumbnail previews of files, drag and drop file transfers from computer to NAS, high-speed file transfers of large files through their web browser, and the My Computer feature that allows users to transfer files between their computer and NAS from within File Explorer.
MyArchive allows users to use hard disks as removable storage archives. Users can simply plug in an archive when they need it and swap it out for a different one when they don't.
Bluetooth Support for devices including speakers, keyboards and mice.
New NAS Apps include:
Takeasy allows users to download online videos and playlists from sites such as YouTube, Vimeo, YouKu, Tudou and more.
The VPN Server App enables the NAS to act as a PPTP or OpenVPN client or server.
Antivirus with automatic virus definition updates and quarantining of infected files.
Other features in ADM 2.1 beta include a new AiMusic iOS and Android app that works with ASUSTOR's SoundsGood NAS App for streaming music to mobile devices and a Download Helper add-on for Google Chrome and FireFox that allows users to right-click on any download link and then instruct their NAS to download the file for them.
For more information about the ADM 2.1 Beta Program, please visit http://www.asustor.com/betaProgram