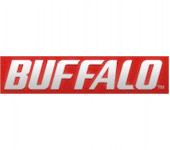 Buffalo announced new lines of Intel Cedarview Atom based NASes in Linux and Windows Storage Server flavors.
The TeraStation 5000N and 5000N WSS families are all based on dual-core Intel Atom Cedarview processors. The Linux-powered models all have 2 GB of DDR3 RAM, while the Windows Storage Server models comes with 4 GB.
Capacities range from a low of 2 TB on the dual-bay 5200DN model to a high of 48TB on the eight-bay 5800DN.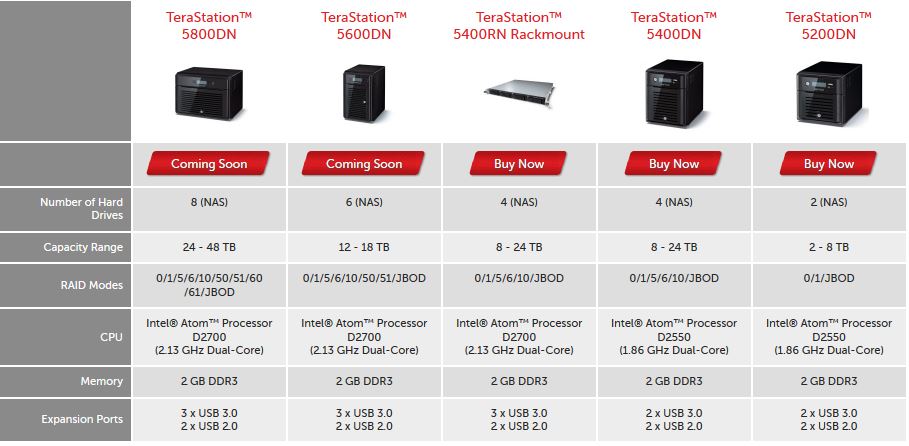 Buffalo TeraStation 5000N family
All models feature hot-swappable SATA drives, bundled NovaBACKUP client backup software, Active Directory and iSCSI support and dual Gigabit Ethernet ports.
The TeraStation 5200DN, 5400DN and 5400RN rackmount models are shipping now with street price starting around $580 for the 5200DN 2 TB model.
The TeraStation 5200DN WSS, 5400DN WSS, 5400RN WSS rackmount and 5600DN WSS models are all available now. List prices range from $1049 for the 4 TB 5200DN WSS to $2,999 for the 12 TB 5600DN WSS.