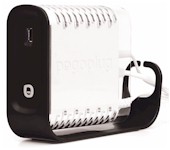 Cloud Engines today announced a version of its personal cloud device focused on small business.
Pogoplug Biz extends the base Pogoplug feature set to add capabilities more suited to multiuser business environments.
Key new features include multiple user accounts, letting business owners use their own domain name(s), customizing the user interface and email templates and online Pogoplug-to-Pogoplug mirroring for backup.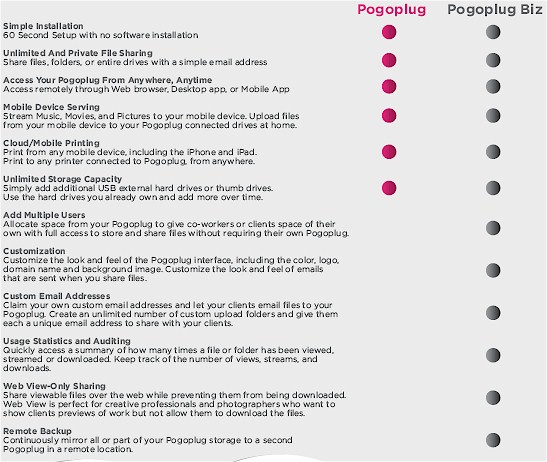 Usage Statistics and Auditing, Cloud/Mobile Printing and Web View-Only Sharing are also added in the Biz feature set.
Pogoplug Biz is available for preorder now for $299 with lifetime Pogoplug service. Shipments begin in August.