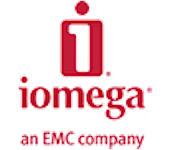 Iomega has announced new two and four-bay NASes.
The StorCenter px2-300d expands Iomega's business grade px line with a two-bay NAS running on a 1.8 GHz dual-core Intel Atom D525 CPU with 2 GB of RAM.
The hot-swappable bays support two SATA-II 2.5" or 3.5" hard or solid-state drives up to 3 TB capacity that can be configured in a RAID 0 or 1 volume.
Other hardware features of the px2-300d include one USB 3.0 and two USB 2.0 ports, dual Gigabit Ethernet ports and a VGA port. Available storage configurations are diskless or with "server class" drives in 2, 4 and 6 TB capacities.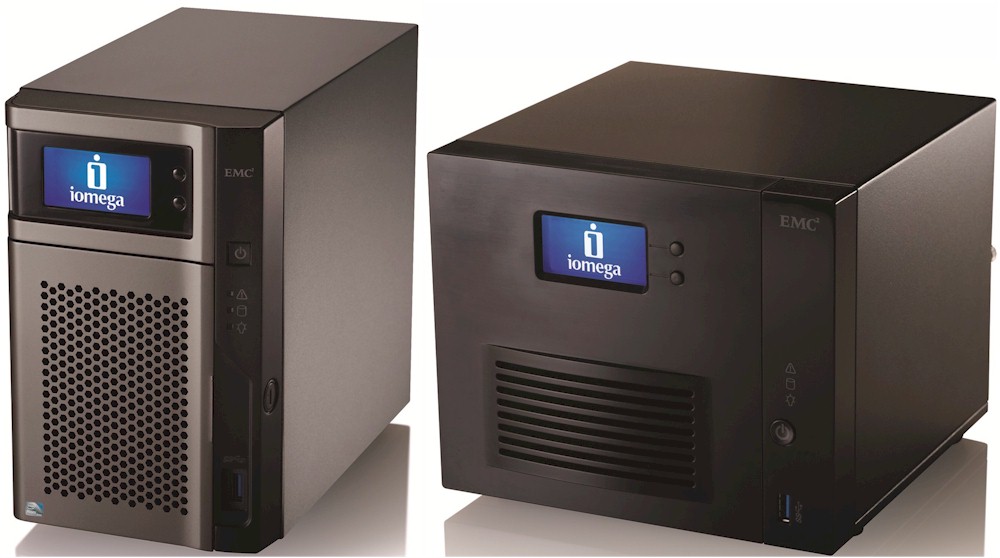 Iomega px2-300d and ix4-300d
The StorCenter ix4-300d is a long-overdue replacement of Iomega's ix4-200d four-bay consumer-grade product. It is powered by a 1.3 GHz Marvel Armada XP dual-core processor and has 512 MB of RAM, dual Gigabit Ethernet LAN ports, one USB 3.0 and two USB 2.0 ports.
Its four bays are not hot-swappable and support 3.5" SATA II drives only. The drives can be configured as a single JBOD or RAID 0, RAID 5 or 10 volume.
Both new NASes get a new version of EMC's LifeLine OS that Iomega says offers significantly improved performance over past versions. Iomega said part of the performance improvement comes from a switch to using the EXT4 filesystem from XFS.
Among the new OS' features are an improved version of Iomega Personal Cloud that doesn't require installation of an app for use, built-in video surveillance via embedded MindTree Securemind (1 license included), cloud backup to EMC Atmos, Mozy Pro and Amazon S3, VMware, Hyper-V and XenServer virtualization support, Apple Time Machine backup support and built-in UPNP/DLNA media serving.
The px2 additionally supports EMC Avamar data deduplication, optional volume encryption and McAfee VirusScan Enterprise anti-virus with 3 years of updates.
The px2-300d is shipping now. MSRPs are $499.99 (diskless), $699.99 (2 TB), $999.99 (4 TB) and $1,199.99 (6 TB).
The diskless ix4-300d is also shipping now for $599.99. Available shortly will be the 4TB model for $749.99, 8TB for $949.99 and 12TB model for $1,299.99.