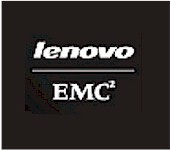 LenovoEMC today announced the rebranding of its Iomega storage product line.
The company is not entirely banishing the Iomega brand, however. It will continue to use it with its entry-level consumer network storage products.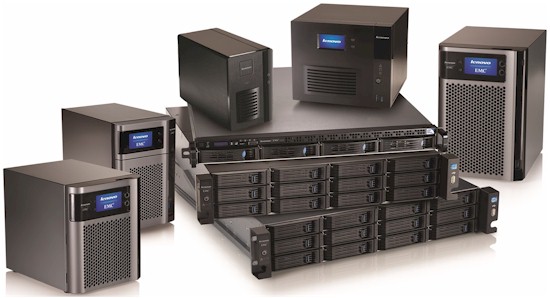 LenovoEMC NAS family
Lenovo consumer network storage solutions include the desktop single-drive Lenovo Iomega EZ Media and Backup Center (former the Iomega EZ Media and Backup Center), and two models in the Lenovo Iomega ix series of network storage products (formerly the Iomega StorCenter ix series): the desktop double-drive Lenovo Iomega ix2-300d Network Storage, and the desktop quad-drive Lenovo EMC ix4-300d Network Storage.
Business-grade NASes get a naming makeover by simply replacing "Iomega" with "Lenovo EMC" in their product names, i.e.
desktop double-drive Lenovo EMC px2-300d Network Storage
desktop quad-drive Lenovo EMC px4-300d Network Storage
desktop six-drive Lenovo EMC px6-300d Network Storage
Lenovo EMC px4-300r Network Storage Array
Lenovo EMC px12-400r Network Storage Array
Lenovo EMC px12-450r Network Storage Array.
The company also announced an agreement with Acronis to provide True Image 2013 Lite PC backup software with select Lenovo network storage products. Lenovo EMC px Series products now include three licenses for ATI Lite per product. In certain geographies, Lenovo Iomega ix Series products will include a single license. Acronis has also made available special pricing for additional licenses and upgrades for Lenovo network storage customers.