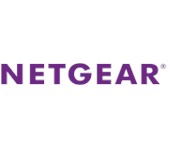 NETGEAR has added drag-and-drop cloud-connected file sharing to some of its ReadyNASes.
Version 5.3.6 of its RAIDiator NAS OS includes two new backup features. NETGEAR ReadyDROP adds "Dropbox-like" file sharing. Files moved to a special ReadyDROP folder on a ReadyNAS Duo or ReadyNAS NV+ will automatically and securely synchronize across all enabled devices including PCs, Macs, Apple iOS and Android handhelds.
Users will be able to edit, store, retrieve and view files from any of the supported devices. Because local user-owned storage is used, there are no storage limits. NETGEAR is not charging for ReadyDROP.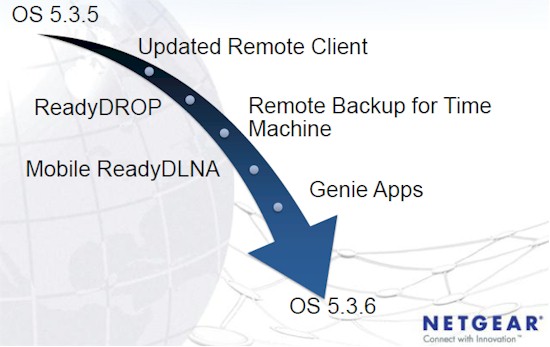 RAIDiator 5.3.6 update
The second feature added in 5.3.6 is remote backup for Apple Time Machine. This feature allows Time Machine backups to be written directly to a ReadyNAS Duo or NV+ through the Internet from any remote location.
NETGEAR is also making ReadyNAS Replicate, which allows secure remote NAS-to-NAS replication, a free feature. Per NAS licenses continue to cost over $200 for all NETGEAR's Intel-based NASes, except its ultra-high end ReadyDATAs.
RAIDiator 5.3.6 also now supports streaming to mobile devices from its ReadyDLNA server and an easier method for finding and installing third-party add-ins dubbed Genie Marketplace.
RAIDiator 5.3.6 is available now as a free download for all ReadyNAS Duo v2 and NV+ v2 models only. Intel-based desktop ReadyNAS Pro, Ultra and Ultra Plus and all rackmount business-class NASes will not get 5.3.6 at this time.