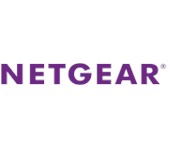 NETGEAR is making a play for "big-iron" storage with a new modular NAS product line.
The ReadyDATA unified storage family starts with the RD5200, a 2U rack-mount NAS with 12 hot-swappable bays that accept 3.5" SATA, SSD or SAS drives up to 3 TB.
Each 5200 can support up to two EDA4000 4U, 24-bay expansion chassis, for a total possible capacity of 180 TB using 3 TB drives. NETGEAR did not say what is used to interconnect the chassis.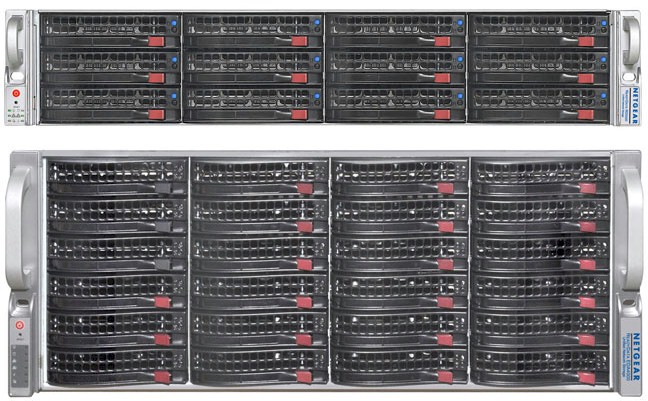 NETGEAR ReadyDATA RD5200 and EDA4000
The RD5200 hardware platform includes an Intel Xeon Quad-core 2.66.GHz processor, 16 GB of ECC memory and two USB 2.0 ports. Network connectivity is via two Gigabit Ethernet and two 10 Gigabit SFP+ ports, both supporting load balance and failover modes.
ReadyDATA does not use the XRAID system used on its ReadyNAS products. Instead, the ReadyDATA OS supports multiple RAID 0, 1, 5, 6 and 10 volumes with hot spare disk, online expansion, volume snapshots, compression and de-duplication and thick and thin iSCSI provisioning.
ReadyDATA products will be available late this month from NETGEAR PowerShift channel partners. NETGEAR did not break out pricing for the diskless RD5200, but said it would street price at "under $10,000" fully loaded with "enterprise SATA drives". Street pricing for the EDA4000 is said to be "around $2500". Both products carry a 5 year limited warranty.