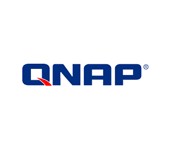 Updated – QNAP has announced a new line of Intel dual-core Atom based NASes.
The TS-x69L series is available in 2, 4, 5, 6, and 8-bay models. All models except the two-bay version are based on dual-core 2.3 GHz Intel D2700 Atom processors and have 1 GB of DDR3 RAM that can be upgraded to 3 GB. Other hardware features include five USB 2.0 ports, two eSATA ports and VGA output.
The dual-bay TS-269L uses a 1.86 GHz dual-core D2550 Atom with 1 GB of DDR3 RAM that can be upgraded to 3 GB. Its hardware features include three USB 2.0 ports, one eSATA port and no VGA output.

New Pogoplug Family plans
Hardware features common to all models are 512 MB of disk-on-module (DOM) flash, dual Gigabit Ethernet LAN ports supporting failover and aggregation and two USB 3.0 ports.
The five models support 2.5" and 3.5" SATA hard and solid state drives up to 4 TB, configurable into multiple JBOD, RAID 0, 1, 5, 6, 10, 5+hot spare, 6+host spare, 10+hot spare or single-drive volumes (depending on number of drives available).
Of course, all the new models support QNAP's extensive feature set including iSCSI target and initiator, Windows ACL, VPN Server (OpenVPN and PPTP), Windows AD and LDAP support, Real Time Remote Replication (RTRR), rsync backup and IP camera support via Surveillance Station Pro. All also support VMware vSphere, Citrix XenServer and Microsoft Hyper-V virtualization.
The models are:
All models are shipping now with street pricing ranging from just under $500 for the TS-269L to around $1100 for the TS-869L.