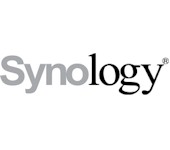 Synology has tweaked the hardware platform of its most capacious expandable desktop NAS.
The DS1813+ is to its older DS1812+ sibling as the recently-introduced DS1513+ is to the DS1512+. In fact, take the DS1512+, add three bays and you have the DS1813+.
Key specs for both are 2.13 GHz Intel Atom D2700 CPU, four Gigabit Ethernet ports and 2 GB of DDR3 RAM (expandable to 4 GB). Both new NASes also have two USB 3.0, four USB 2.0 and two eSATA ports.
Using 4 TB drives, the base DS1813+ supports up to 32 TB of raw capacity that can be expanded to 72 TB total with two DX513 expansion units that connect via eSATA.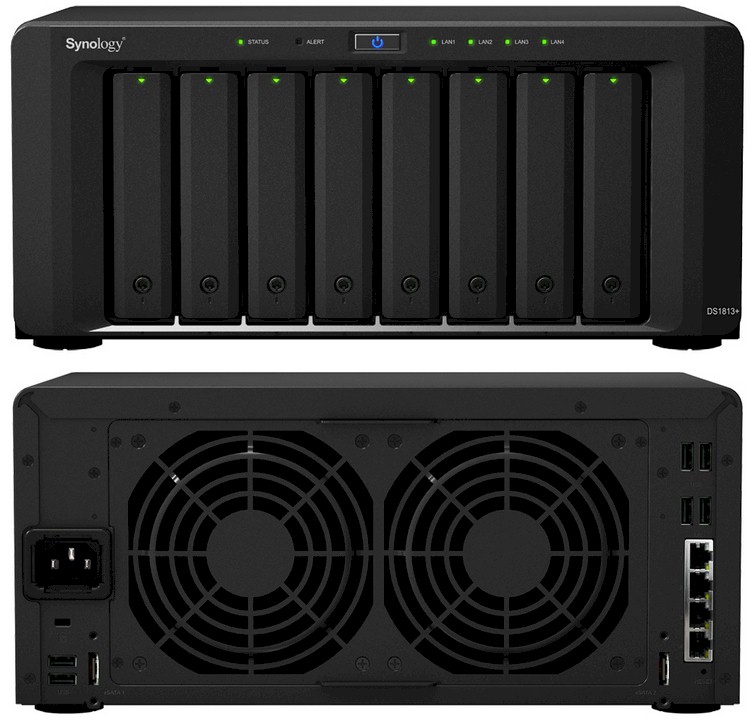 Synology DS1813+
The DS1813+ runs Synology's DSM 4.2 OS that includes improved cloud connectivity, virtualization support including VMware vSphere 5.1 with VAAI Support, Microsoft Hyper-V, and Citrix XenCenter.
The DS1813+ will be shipping soon at a suggested MSRP of $1099.99. The DS1812+ will continue to be sold at around $100 less.