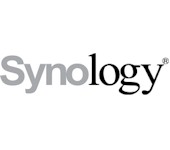 Synology's latest two-bay NAS is powered by a quad-core Intel CPU.
The DS716+ is a two-bay NAS joining Synology's "Plus" series that's targeted to SMB buyers. It's powered by an 2.08 GHz quad-core Intel Celeron N3150 CPU backed by 2 GB of DDR3 RAM.
The Intel SoC has hardware encryption and media transcoding, enabling H.264 4K / 1080p on-the-fly transcoding and AES-encrypted volumes. Synology says the DS716+ is capable of 141 MB/s write and 218 MB/s read large file transfers with multiple clients and its two Gigabit Ethernet ports configured in link aggregation mode. Other ports include three USB 3.0 and one eSATA.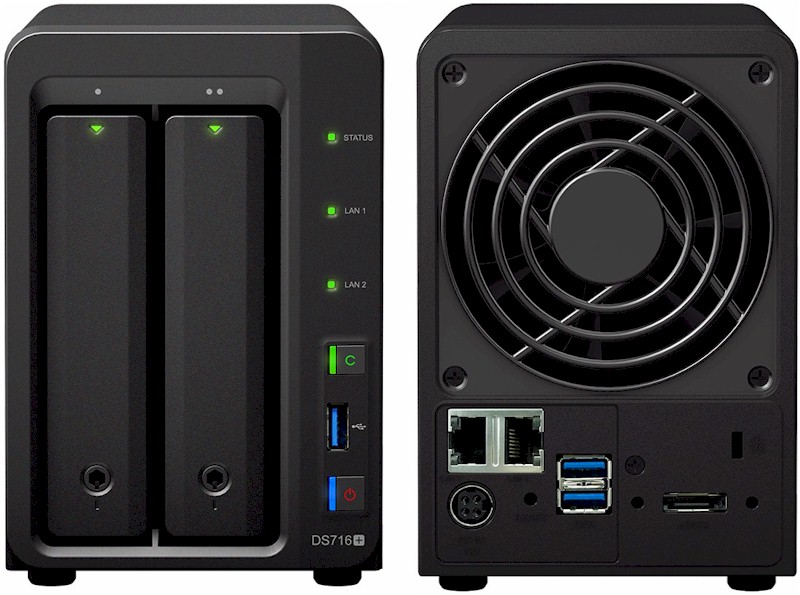 Synology DS716+
Capacity can be expanded via Synology's two-bay DX213 or five-bay DS513 expansion cabinets.
Like all Synology NASes, the DS716+ runs Synology's DiskStation Manager that includes a wide range of file storage, backup, cloud and media serving and management features.
The DS716+ is shipping now. Pricing was not announced.