Thecus' N2810 is a two-bay Intel Braswell NAS.
It is based on a dual-core 1.6 GHz Intel Braswell N3050 processor with 2 GB of DDR3 RAM (expandable to 8 GB total) and integrated AES-NI encryption engine for increased performance and enhanced security.
Thecus says the new NAS will provide "seamless" 4K media playback via its built-in HDMI port. External storage can be attached via three USB 3.0 ports. Dual aggregatable Gigabit Ethernet ports provide LAN connection.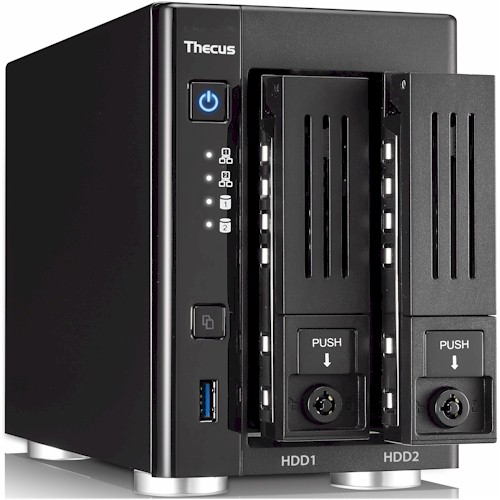 Thecus N2810
The N2810 runs Thecus OS 7.0 with features including System Failover, VPN, BTRFS file system with volume snapshotting. flexible backup options both local and cloud-based and media playback support via Plex and Kodi among other options.
The N2810 starts shipping in February, with an MSRP of $319.