The N0503 runs on an Intel Atom PCU with 1 GB of DDR2 SODIMM memory and has dual Gigabit Ethernet ports supporting failover and aggregation modes.
The hot-swappable drives can be configured into multiple volumes using RAID 0, 1, 5, 6, and JBOD. Auto volume rebuild, RAID expansion, RAID migration, hot spares and iSCSI initiator and targets are also supported.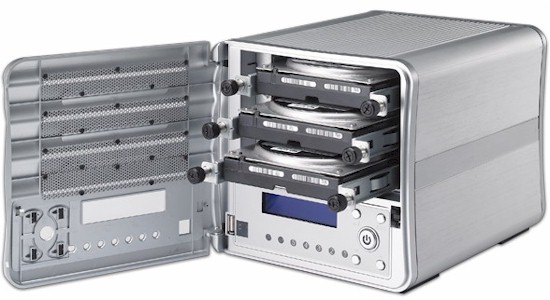 The N0503 supports Thecus' extensive feature set including remote replication, UPnP AV streaming, IP cameras, BitTorrent download, iTunes and Photo web servers.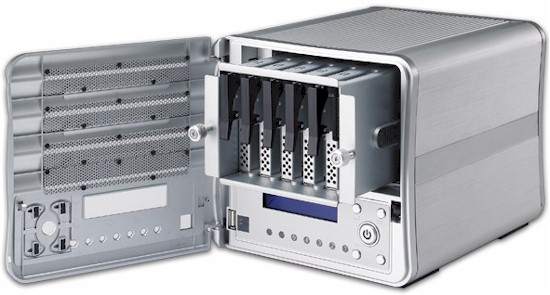 The N0503 will be available next month at $439 MSRP.