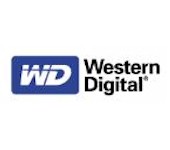 WD has announced two desktop storage appliances.
The WD Sentinel DS5100 and Sentinel DS6100 are compact desktop servers powered by Intel Xeon processors and running Windows Server 2012 R2 Essentials.
Both have four bays populated with WD Se 3.5" hard drives and feature dedicated 2.5" boot drives.
The DS5100 uses a 2.3 GHz dual-core Intel Xeon E3-1220LV2 processor with 8 GB of ECC RAM, expandable to 32 GB. The four drives can be configured in JBOD or RAID 0, 1, 5 or 10 volumes.
The DS6100 is equipped with a 2.5 GHz quad-core Intel Xeon E3-1265LV2 CPU with 16 GB of ECC RAM (also expandable to 32 GB).
Both models have dual Gigabit Ethernet ports, four USB 3.0 ports, two USB 2.0 ports, dual power ports for external DC power supplies, LCD status screen and VGA console port.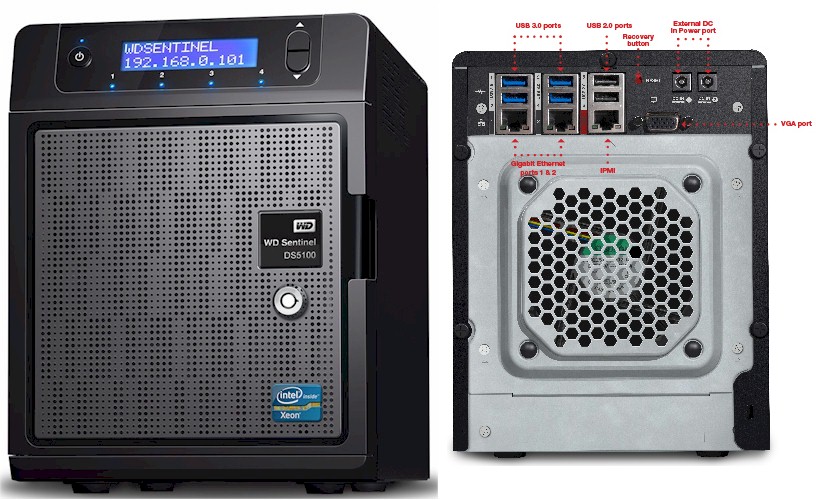 WD Sentinel DS5100
The WD Sentinel DS5100 is available in capacities of 4 or 8 TB. The WD Sentinel DS6100 is available with capacities of 8, 12, or 16 TB. U.S. MSRP starts at $2,560.00 for the DS5100 4 TB network storage plus server. Both are available now.