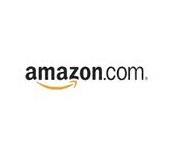 Amazon has unveiled two alternate, less expensive takes on its Alexa-enabled Echo.
Buyers considering Amazon's Echo have had two main complaints; 1) it's too expensive; and 2) it can't be used as a Bluetooth connected speaker.
Amazon addressed both those complaints today with the introduction of the Echo Dot and Amazon Tap.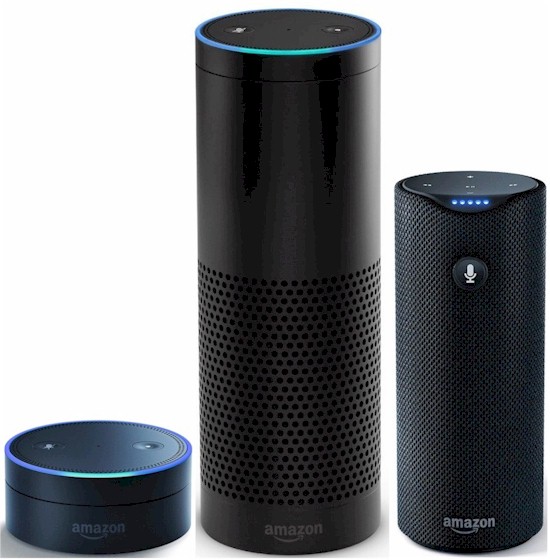 Amazon Echo Family
Echo Dot uses the same far-field voice recognition as Echo and is aimed at devoted Echo users who don't want to drag out their smartphone to talk to Alexa when they are out of Echo range. At $89.99, Dot is cheap enough to buy a few. Or if you've been curious about Echo, you can effectively now get one for half price. The original Echo remains at $179.99.
Amazon's being a bit cute with Dot's introduction, limiting pre-orders (it ships at the end of March) to folks with Amazon Echo or Fire TV and having you order it by voice.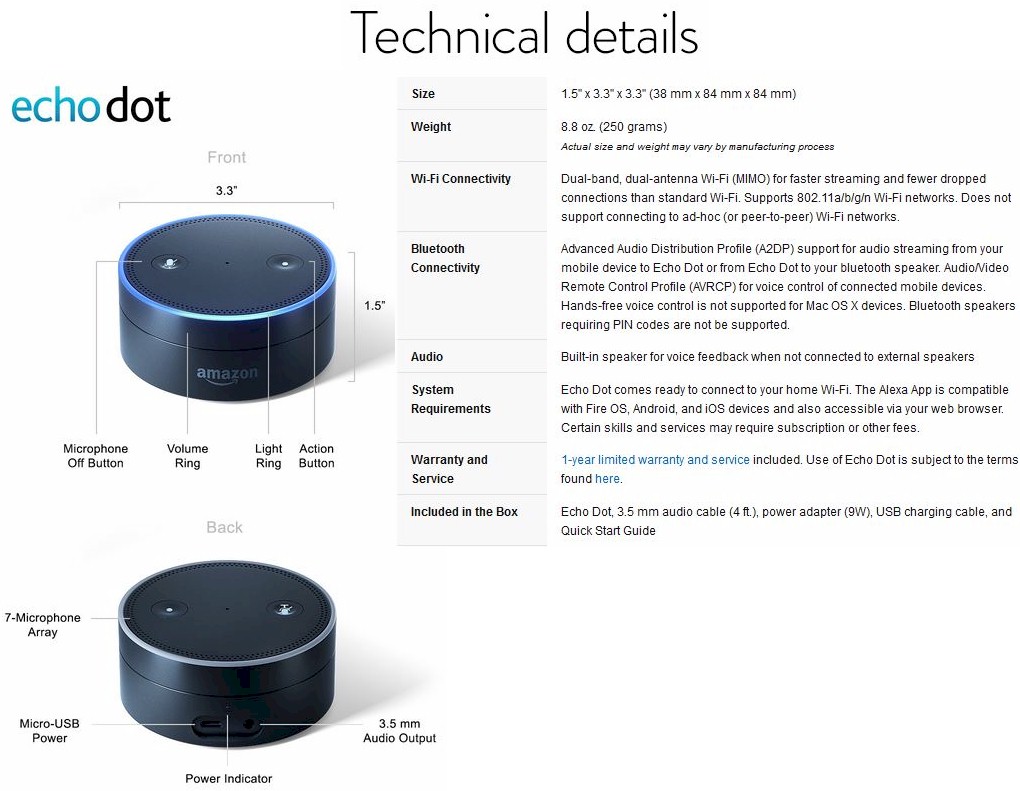 Amazon Echo Dot
Amazon Tap could take a dent out of Echo sales. At $129.99 and with 9 hour battery life, this Alexa-enabled Bluetooth speaker does almost everything Echo does. But "Tap" isn't just a cute name; you'll need to hit the microphone button every time you want to use it. So perhaps Echo has nothing to fear from its cheaper sibling.

You can order Tap the old-fashioned way from Amazon's website. It also ships at the end of this month.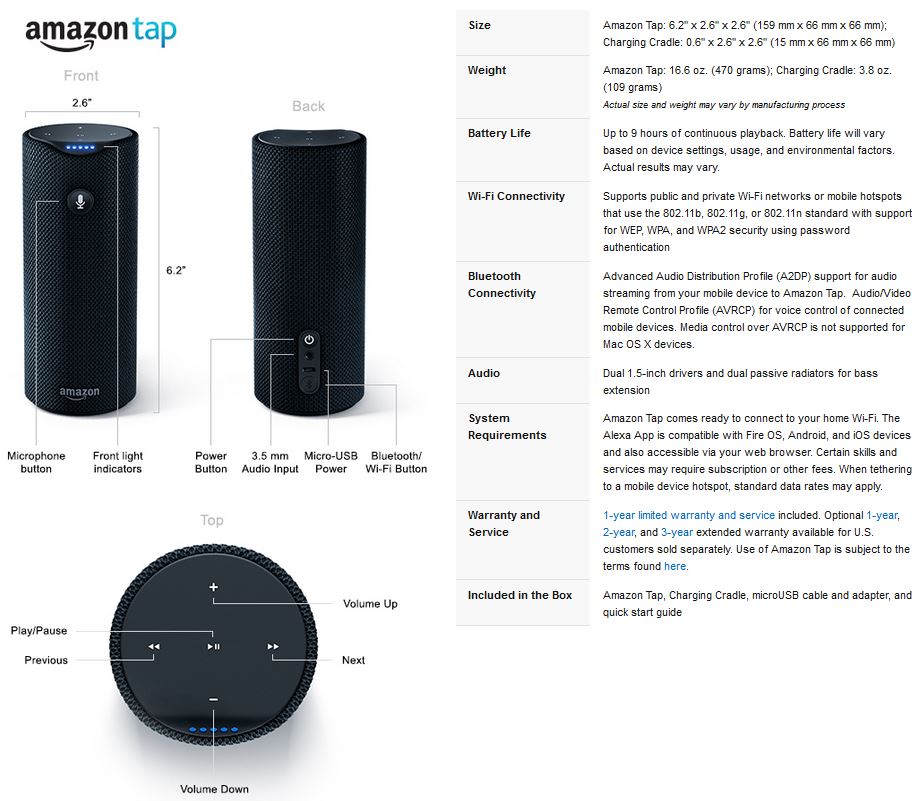 Amazon Tap