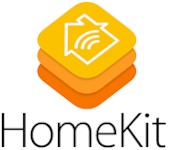 You can actually order products based on Apple's HomeKit smart home platform starting today.
We've seen a few products based on Apple's long-awaited home automation platform being announced for sale today. They're probably trying to get a jump on next week's Apple's Worldwide Developers Conference.
All are itching to become part of Apple's HomeKit ecosystem that uses Apple's Siri from iPhones, iPads or IPod touch running iOS 8.1 or later to control connected devices via voice.
The first is Lutron's Caséta Wireless Smart Bridge. It was announced as part of the Caséta Wireless Lighting Starter Kit. The kit includes one Caséta Wireless Smart Bridge, two Caséta Wireless dimmers (compatible with dimmable LED, halogen, and incandescent bulbs), two remotes and two pedestals.
It is supposed to be available today for $229.95 from Apple Stores. It hasn't shown up in the online Apple Store yet. But you can order the Smart Bridge and Dimmers separately from Amazon if you're in a hurry.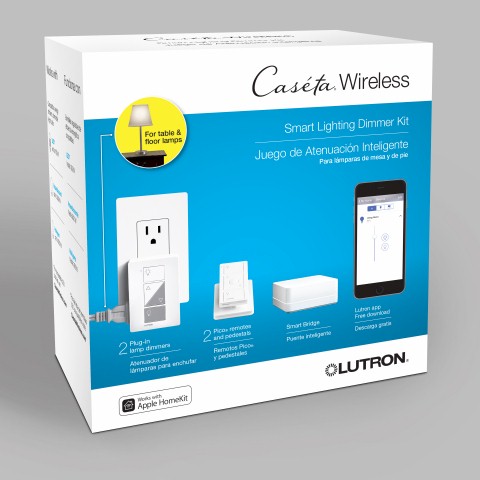 Lutron Caséta Wireless Lighting Starter Kit
You can also actually order one of Insteon's HomeKit Hub Pro's today. The $149.99 hub lets you control both Insteon and HomeKit compatible devices via a new Insteon+ App or Siri on an iOS 8.1 device. Amazon is showing a 6 to 10 day ship time, but SmartHome looks like they can ship today.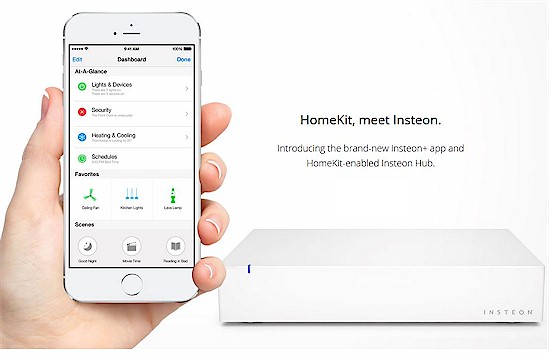 Insteon HomeKit-enabled Hub Pro
iHome's iSP5 SmartPlug ship date is a little farther out. It doesn't require a hub and can be operated via Apple's Siri or the iHome Control app. Multiple SmartPlugs can be grouped and controlled as "scenes". You'll have to wait until June 15 to order or even to learn how much it will cost.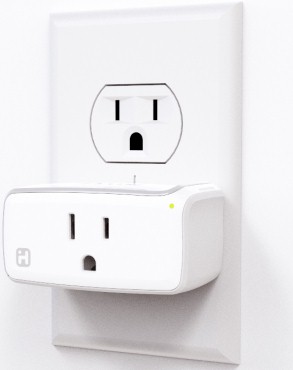 iHome iSP5 SmartPlug
Elgato's Eve wanted to tag onto the HomeKit announcement flurry, but it won't ship until "later this summer". However, the family of room (air quality, temperature, humidity), weather (air pressure, temperature, humidity), door & window and energy sensors can be pre-ordered on Amazon now for $79.95, $49.95 and $39.95. The energy sensor isn't available yet for U.S. sockets.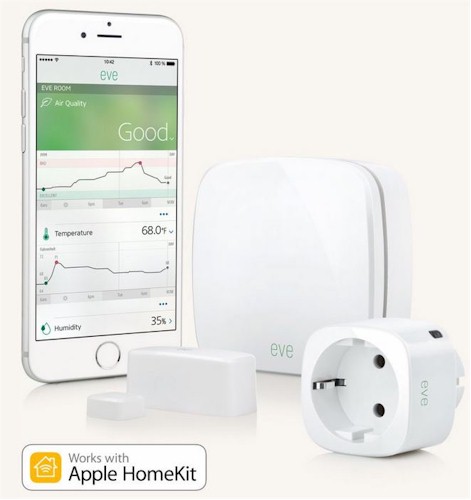 elgato Eve
Not shipping until July is Ecobee's WiFi-connected ecobee3 thermostat, which is said to be the first HomeKit supported thermostat. According to ecobee's announcement, you'll need to wait until June 23rd to pre-order the ecobee3 with HomeKit baked in for $249. Orders will ship on July 7 when the product goes on sale for real. ecobee didn't say whether existing ecobee3's, which have been out since last fall, can be upgraded to HomeKit.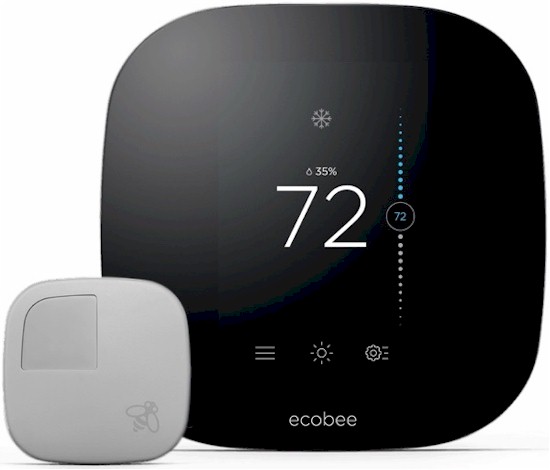 ecobee3 Wi-Fi thermostat