Insteon devices can now be controlled by Logitech Harmony remotes.
Using Harmony hub-based remotes, you can now control Insteon wall switches, outlets, plug-in dimmers, lightbulbs and other devices. All that is required is a Harmony Hub based remote, Insteon Hub (model 2245-222) and Insteon devices.
The integration does not work with IR-based remotes and does not work with older Insteon hubs or the newest HomeKit enabled Hub Pro (model 2243-222).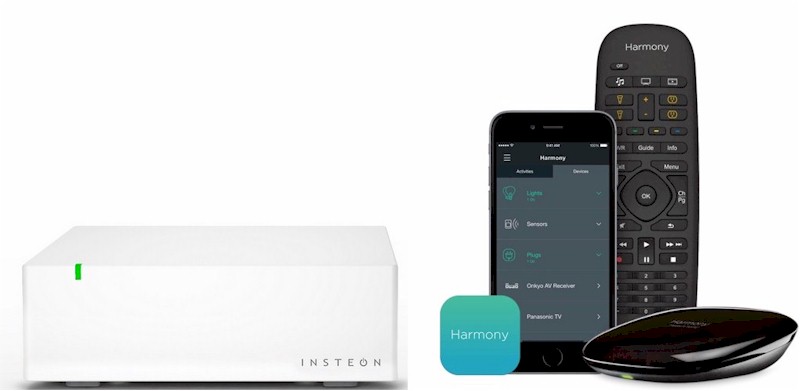 Insteon & Logitech Harmony
A Harmony remote can now be used to conrol "scenes" that include turning on devices and dimming lights. Harmony's IFTTT action channel can also be used to trigger Insteon devices.
Visit Insteon's Harmony page for more information.