MediaMall Technologies today announced that its online video DVR is out of beta and available for download.
PlayLater lets you record videos from the websites supported by MediaMall's first product, PlayOn. Channels include those shown below as well as Hulu, Netflix and YouTube.
Videos record in real-time and with the same quality as you experience with online viewing.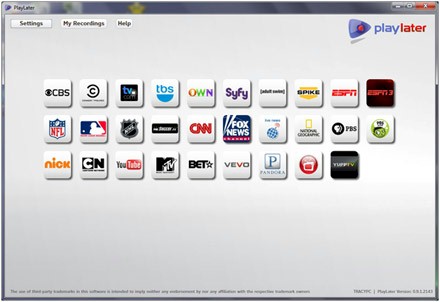 MediaMall's technology appears as a normal Internet Explorer browser to the online services so can't be blocked. PlayLater works on only Windows machines and recorded videos can be played back only on the PC that records them.
PlayLater costs $4.99 per month or $49.99 per year after a fully-functional 14 day trial. You can also buy a bundle of PlayLater and PlayOn for $7.99 per month or $69.99 per year.