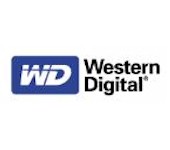 Western Digital has added new content partners and features to its WD TV Live and WD TV Live Hub streaming media players.
WD TV Live and TV Live Hub owners with Slingboxes can now watch "Slinged" content with a new Slingplayer app. The WD TV Live Hub now offers direct HD movie downloads to its internal hard drive. Storing content directly on the drive eliminates network-related problems due to limited streaming bandwidth.
Other new content sources announced include The AOL On Network (US), Red Bull TV (worldwide), ABC iview (Australia), Acetrax movies (UK, Ireland, Switzerland, Germany, France, Italy and Austria), maxdome (Germany) and BILD TV-App (Germany).
The new content sources and features are available now via free firmware updates. Note that some of the new services require separate paid subscriptions.
The press release has more details on the new services.