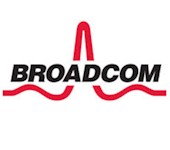 Broadcom says it has an AC3200 chipset rolling off its production lines this quarter.
The company says its new 5G WiFi XStream chipset supports up to six spatial streams for a 2.6 Gbps maximum link rate in 5 GHz and 600 Mbps in 2.4 GHz, making it an AC3200 class platform.

Features include:
Five core 2.96 GHz "Penta Core" central processing unit (CPU)
Support for recently released spectrum from the Federal Communications Commission (FCC) through simultaneous multichannel capabilities in 5 GHz band to enable six 802.11ac streams over 160 MHz of bandwidth
Transmit beamforming
SmartConnect software to ensure each Wi-Fi device operates on best frequency band in one of three appropriate wireless channels
Automatic separation of coexisting 802.11n and 802.11ac Wi-Fi devices into distinct frequencies
BroadStream Intelligent Quality of Service (iQoS) software to identify incoming traffic and allocate appropriate bandwidth for priority applications
Wireless Insight software as visual tool to allow users to easily notice and diagnose common Wi-Fi issue
Although it might be buried among the marketingese, there is no mention of Multi-User MIMO (MU-MIMO) support.
Broadcom's announcement comes on the heels of yesterday's chest-thumping from Quantenna about its 10 Gbps eight-stream 11ac chipset due out next year.
The most interesting part of Broadcom's announcement is quotes from ASUS, Belkin and NETGEAR execs saying nice things about the product. Although there were no related product announcements from these consumer router makers embedded in Broadcom's release, it's a safe assumption that all three have been working with currently-available samples.
Broadcom said the new chipset will be in production this quarter. So just as AC1900 products appeared in the fall of 2013, 2014 could be the year of AC3200. And, once again, right before the holiday buying season.