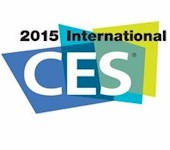 Updated – Broadcom announced its 4×4 AC solution at CES 2015.
Broadcom finally joined Quantenna and Qualcomm to offer a 4×4 MU-MIMO capable chipset. The BCM4366 incorporates multiple 802.11ac Wave 2 features, including a MU-MIMO.
For retail Wi-Fi routers, the BCM4366 is coupled with the BCM47094 network processor SoC, which has a 1.4 GHz dual core ARM processor and USB 3.0 with 100 MB/s USB storage performance
The new offerings also include the BCM53573 and BCM47189 dual-band 2×2 5G WiFi SoCs for lower cost mid-range residential routers, wireless repeaters, power line and MOCA Wi-Fi bridges. These two new SoCs integrate a 2×2 802.11ac radio on a single chip with a CPU and Ethernet switch.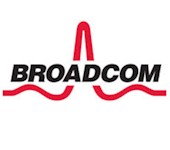 Of course, the perpetrator of the "TurboQAM" technology that quickly moved the AC Wi-Fi bar from AC1750 to AC1900 for top-shelf routers had to have something to make router makers look at its way-late-to-market 4×4 AC solution. That something appears to be NitroQAM modulation, which could be behind the unusually high top speeds D-Link is claiming for its just-announced DIR-895L/R AC5300 and DIR-885L/R AC3100 ULTRA Wi-Fi Routers.
Updated 1/5/15 – NitroQAM implements 1024-QAM, a 4x increase over the old top 256-QAM 802.11ac modulation rate.
Other features of the BCM4366 5G WiFi 4×4 MU-MIMO radio chip include:
Capable of 8×8 5G WiFi XStream configuration with 8 client MU-MIMO support
Dedicated hardware for enhancing video distribution while maintaining best-in-class data performance
Enhanced receiver performance in the presence of interference for better range
Enables 160MHz aggregation for mobile devices taking upload and download speeds to the next level
Zero Wait DFS allows access points to connect to more 5 GHz channels and achieve higher capacity to deliver better performance
Feature bullets for the BCM53573 and BCM47189 2×2 AC SoCs:
Integrated 2×2/1+1 5G WiFi with CPU, FE switch and USB
Concurrent frequency operation in 2.4 and 5 GHz bands for routers
High performance ARM CPU & PCIe to enable handling simultaneous dual-band 5G WiFi
RGMII to enable GigE
iPA and ePA support
Everything is currently sampling.