Updated – Buffalo plans to ship its first 802.11ac products in June.
A press release posted on Buffalo's UK site says the company will start shipping the AirStation WZR-D1800H. This is a different model from the AirStation WZR-1750H (below) shown at this past January's CES.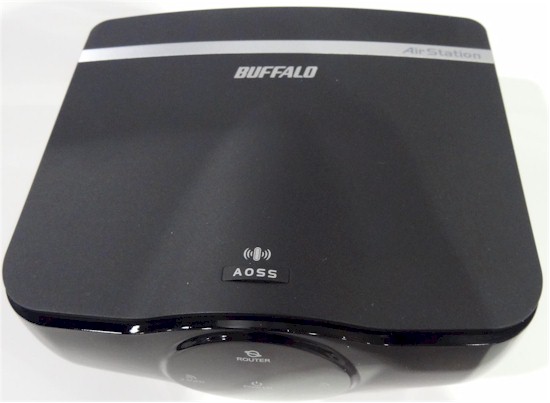 The release says the WZR-D1800H will have Gigabit Ethernet WAN and four LAN ports, one 1.3 Gbps draft 802.11ac 5 GHz radio and one 450 Mbps 802.11bgn 2.4 GHz radio.
Buffalo also plans to ship a draft 802.11ac media bridge. The WLI-TX4-1300H has four switched Gigabit Ethernet ports and is 5 GHz 802.11ac only.
If Buffalo holds the June ship date, it will be about one quarter earlier than the back-to-school timeframe expected for the latest generation of Wi-Fi products. Since the 802.11ac standard is still in development, all products shipped for the next year or so will be draft 802.11ac. The standard currently stands at Draft 2.0 with standard approval currently scheduled for December 2013.
No word on pricing yet. Buffalo will be demonstrating the draft 802.11ac products at at The Gadget Show Live 2012 in Birmingham England from April 11-15.