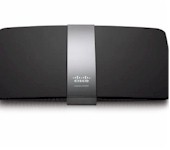 Cisco today announced a new top-of-line Linksys router that includes three-stream 802.11n support.
The Linksys E4200 Maximum Performance Dual-Band Wireless-N Router is a simultaneous dual-band N router with Gigabit Ethernet WAN and LAN ports and USB port for drive sharing and UPnP media serving.
The E4200 supports a maximum link rate of 450 Mbps on the 5 GHz band only, when used with compatible three-stream N clients in 40 MHz bandwidth mode.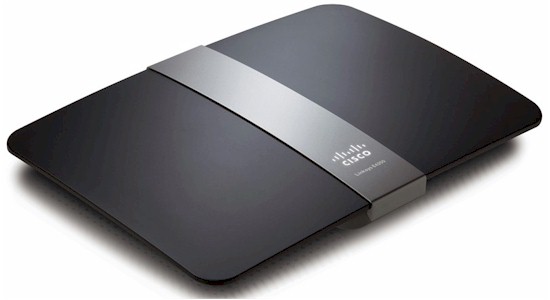 Both radios, however, have three transmit and three receive chains with additional RF amplifiers intended to provide superior speed and range.
The USB 2.0 port will share attached FAT32, NTFS, and HFS+ formatted drives with networked clients. There is also a built-in UPnP AV Media Server.

Other features include SPI firewall, WEP, WPA / WPA2 and Wi-Fi Protected Setup wireless security, QoS and WMM support and bundled Cisco Connect software for easy setup, network management and enabling parental controls and guest access.
Cisco is initially offering the E4200 exclusively through Best Buy and its online store at the full list price of $179.99. General availability is a "few months" away. Purchases through the Cisco store feature a 90 day return policy with full refund (less shipping costs).