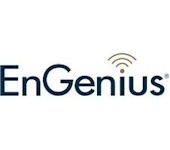 EnGenius has announced three draft 802.11ac products.
The ESR1200 Dual Band AC1200 Router with Gigabit and USB and ESR1750 Dual Band AC1750 Router with Gigabit and USB support simultaneous maximum 5 GHz / 2.4 GHz link rates of 867 Mbps / 300 Mbps and 1300 Mbps / 450 Mbps, respectively.
Both products have all Gigabit WAN (1) and switched LAN (4) ports and one USB 2.0 port for storage sharing. USB attached storage is available both locally via SMB/CIFS and remotely via EnGenius' EnShare "personal cloud" service.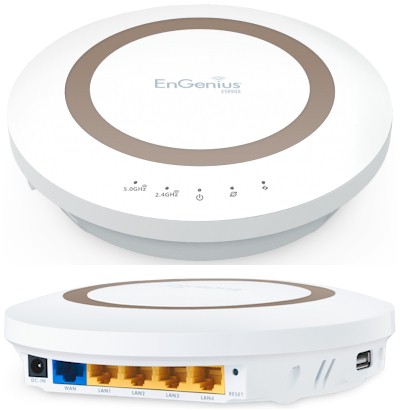 EnGenius ESR1200 and ESR1750 AC routers
Other features include beamforming, four SSIDs per radio, WPA/WPA2 wireless security with WiFi Protected Setup, PPTP/L2TP VPN server, QoS and traffic monitoring.
The ESR1750 and ESR1200 are shipping now at MSRPs of $199.99 and $169.99, respectively.
EnGenius also announced the EUB1200AC Dual Band Wireless AC1200 USB Adapter, which will ship later this month at an MSRP of $79.99. It has Windows and MacOS drivers, connects via USB 3.0 and supports 5 GHz / 2.4 GHz link rates of 867 Mbps or 300 Mbps.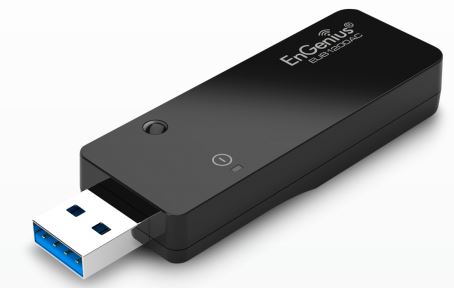 EnGenius EUB1200