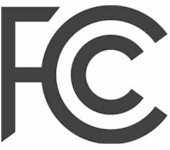 Updated – The FCC has decided to push ahead on freeing up more 5 GHz airspace for Wi-Fi users.
According to BloombergBusinessweek, the Commission voted 5-0 "over objections from automakers and their suppliers who say the new Wi-Fi frequencies could jam car-to-car wireless communications systems being developed to prevent accidents".
The frequencies in question are 195 MHz in the 5 GHz (U-NII) band currently restricted to use by government agencies. The specific frequencies stated in the FCC 13-22 Notice of Proposed Rulemaking are 5.35-5.47 GHz (betweeen the currently-assigned Channels 64 and 100, currently used for C-band weather radar) and 5.85-5.925 GHz (above Channel 165, currently licensed for Intelligent Transport Systems (ITS) / 802.11p use).
One of the key reasons for this push to open up more 5 GHz bandwidth is the advent of 802.11ac. This standard, currently in draft form but expected to be finalized by the end of this year, provides higher link rates and throughput for even single antenna devices. But the higher speeds are achieved by bonding together up to four channels.
With only eight channels supported by most 5 GHz consumer Wi-Fi gear, the 5 GHz band will soon become more overcrowded than the 2.4 GHz band, which has only three non-overlapping channels. Bonding together four channels at a time would reduce the 5 GHz band's effective channels from eight to two.
The official action will come in Notice of Proposed Rule Making (FCC 13-22), which is not yet posted.