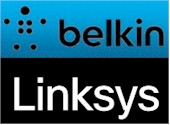 Linksys has started to ship its first-to-market MU-MIMO enabled router.
The Linksys EA8500 Max-Stream AC2600 Router is the first of the AC2600 class routers announced at CES 2015 to hit the market. It's a second generation 4×4 router that supports maximum link rates of 800 Mbps in 2.4 GHz and 1733 Mbps in 5 GHz when used with devices capable of supporting those link rates. Right now, the only device to meet those requirements is another EA8500, running as a wireless bridge.
The design runs on a Qualcomm Atheros (QCA) 1.4 GHz dual-core CPU and has Gigabit WAN (1) and switched LAN (4) ports and USB 3.0 and combo USB 2.0/eSATA ports.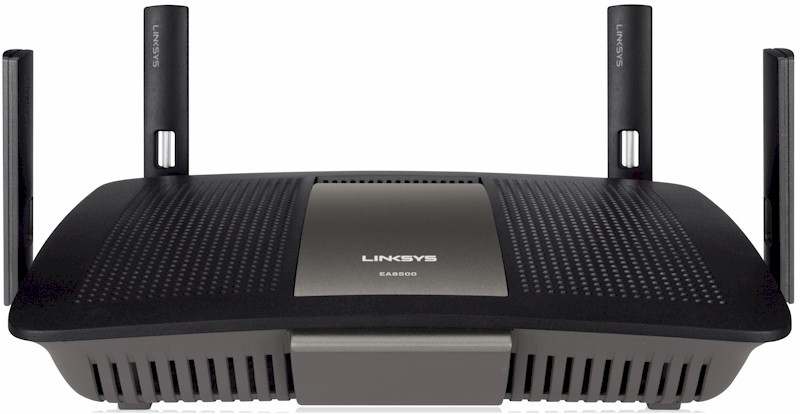 Linksys EA8500 Max-Stream AC2600 Router
The EA8500 represents QCA's debut in the 4×4 router market and positions them to dominate this round of second-generation 4×4 designs. Rival chipmaker Quantenna supplied the 5 GHz radio in the first generation of 4×4 AC2350/2400 class designs that were marketed as "MU-MIMO" ready, but have yet to have that feature enabled.
After trying to sow FUD and buy time with its "tri-band" Xtreme architecture, Broadcom also announced its 4×4 802.11ac chipset at CES 2015. Because they are running even later to market, BRCM threw a 1024-QAM "NitroQAM" curve ball that has the potential to bump link rates up to 1000 Mbps in 2.4 GHz and 2165 Mbps in 5 GHz, but again, only with devices supporting 1024-QAM. D-Link is the only company to announce products based on Broadcom's new chipset but did not announce either pricing or availability.
The real potential in MU-MIMO routers lies not with higher link rates, but their ability to provide higher throughput to single-antenna (1×1) mobile devices like smartphones and tablets. This could result in higher total throughput to those devices, but only if they also have MU-MIMO radios.
Linksys' announcement did not mention any MU-MIMO enabled devices. But after a query about companion devices, Linksys pointed to Acer's announcement last month of its refreshed E series notebooks, which will be available in July. No other devices using Qualcomm's MU | EFX chipsets have been announced yet.
The Linksys EA8500 lists for $279.99 and can be pre-ordered now for shipment starting this Sunday May 10.