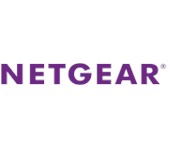 NETGEAR is demoing a cable modem router with draft 802.11ac wireless built in.
The company is showing a new 802.11ac DOCSIS3.0 gateway at the ANGA Cable show this week in Cologne, Germany.
Feature set is similar to its recently-released R6300 router, which started shipping a few weeks ago, i.e. dual-band support, NETGEAR Genie, ReadySHARE storage sharing, DLNA media server, parental controls and IPv6 support.
The gateway will be available to service providers only, but NETGEAR did not say when.