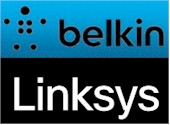 Linksys has decided to not replace its top-of-line EA6500 AC1750 router in the U.S.
After seeing the EA6700 comment in our story on the EA6300, a Linksys spokesperson let us know that the EA6700 that was announced at January's CES was launched today in Europe. But it will not be coming to the U.S.
"We decided to not bring the EA6700 to the US based on our ongoing discussions with partners and retailers. Both the EA6500 and EA6700 Smart Wi-Fi routers provide powerful, fast Wi-Fi with only slight differences in hardware design such as the EA 6700's USB 3.0 port. The popular EA6500 continues to be the flagship product in the US."
This is an interesting decision, since it leaves Linksys without a dual-core powered "AC1750" router with USB 3.0 port(s) at the top of its line. NETGEAR is adopting a similar strategy, by standing pat with its first-generation R6300 as its "ac" flagship. These market leaders could lose ground to second-generation designs like Buffalo's WZR-1750DHP and EnGenius' ESR1750C if they actually ship and provide significantly better performance.
We'll be testing our first router based on Broadcom's BCM4708 CPU—the Linksys EA6300—soon and will see if its dual-core CPU provides the performance boost that Broadcom seems to think it provides.