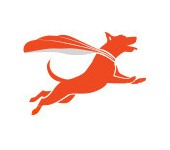 Comcast has purchased PowerCloud Systems for its Skydog router.
PowerCloud Systems has taken many approaches in search of a hit for its cloud-managed Wi-Fi networking technology. It partnered with Atheros at the chipset level and D-Link and ZyXEL to produce business-grade access points managed by its CloudCommand Wi-Fi management suite.
Little did they suspect that its Kickstarter-funded Skydog router would be its big payday. But it apparently was when Comcast recently purchased the company. The terms of the deal were not disclosed and neither company issued a press release. But TechCrunch values the deal at "under $50 million".
Skydog Router
A post on the Skydog website says its routers are no longer available and the cloud-managed features for current owners will end after their 3 year service committment. TechCrunch says Comcast's purchase was primarily for PowerCloud's technology, which is likely to be rolled into Comcast's "smart Internet" efforts.
Note that PowerCloud's purchase affects all its products, not just Skydog.
Read the TechCrunch article for more info.