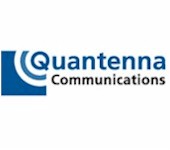 Quantenna says it is working on a 10 Gbps wireless chipset.
The chipset is said to use a "novel architecture enabling MIMO configurations up to an unprecedented 8×8" and "universal support" for Multiuser MIMO (MU-MIMO) clients.
The company expects to have the 8×8 chipset available in 2015.
To date, Quantenna's devices have been used primarily in service-provider CPE, with the only consumer product being NETGEAR's WNHDB3004 3DHD Wireless Home Theater Networking Kit back in 2010.
ASUS is reportedly using Quantenna's 4×4 802.11ac chipset in its RT-AC87U AC2300 class router due out later this year.